Kenneth Clemons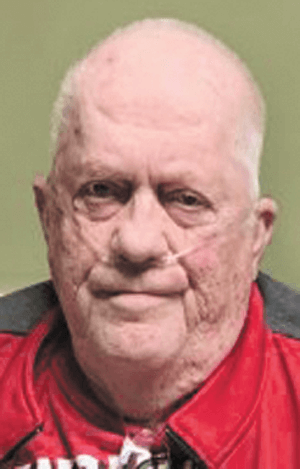 Kenneth J. Clemons, of Versailles, passed away at 9:40 a.m., Sunday, January 10, 2021 at Margaret Mary Community Hospital in Batesville. He was born near Madison on February 24, 1936 the son of Elbert and Frances Jackson Clemons. He was married to Jean Holman on June 21, 1971 and she preceded him in death on December 30, 2011. Survivors include one son Bob (Courtney) Clemons of Osgood; one daughter Mary Frances (Robert) Creazzo of Fountaintown. He was also preceded in death by his parents.

Mr. Clemons was a 1954 graduate of Vevay High School and was an Army veteran. He was a former mail carrier in Vevay and for several years he and Jean delivered the Indianapolis Star and News in the Versailles area. Kenny was a former columnist for the Versailles Republican with his weekly sports column Splinters and for several years was the driver examiner for the local BMV branch. He was also a former little league coach in Versailles and was active in local Republican politics. Kenny was a member of the Versailles Church of Christ.

Funeral services will be held on Friday, January 15, 2021 at 12:00 p.m. at the Stratton-Karsteter Funeral Home with Randy Thieman officating. Burial will be in the Cliff Hill Cemetery in Versailles. Visitation will also be on Friday beginning at 10:00 a.m. Memorials may be given to the Activities Fund at the Manderley Health Care Center in care of the funeral home.