Kenneth Richard "Ken" Welti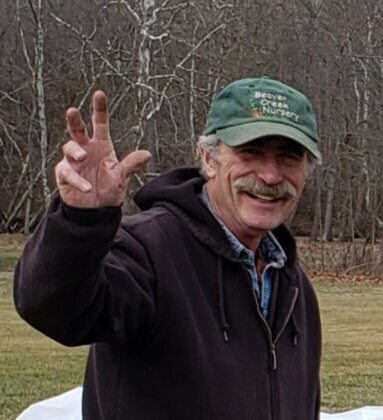 Mr. Kenneth Richard "Ken" Welti, age 72, of Madison, Indiana formerly of Rexville entered this life on December 17, 1949 in Cincinnati, Ohio. He was the loving son of the late Albert and Ruth (Detmering) Welti. He was raised in Cincinnati and graduated from Western Hills High School in 1967. He then attended college at the University of Cincinnati. He taught History at Oak Hill in Cincinnati.

Ken was an entrepreneur and had owned several businesses throughout his working career. Ken was united in marriage to Ava Lee Delk on May 29, 2012 at their home near Rexville. Ken and Ava had resided near Rexville since 1996. His most proudest accomplishment was opening and operating Beaver Creek Nursery in 1999 near Rexville. He and his beloved wife operated the nursery until retiring in December of 2020 when they sold the business. Beaver Creek was one of the premier landscaping companies in Southern Indiana. Many of their customers enjoyed the newsletters they received from Ken and Ava instructing how to care for the plants and beautification projects. Ken was an amazing craftsman making fine furniture. Ken was known for his humor and charming nature. He had fought a courageous battle with lung cancer and passed away peacefully with his loving wife at his side on Tuesday, June 7, 2022, at 9:10 a.m. at the Norton Hospital in Louisville, Kentucky.

Ken will be missed by his loving wife, Ava Lee Delk Welti of Madison, Indiana; his son, Francisco "Poncho" Chavez and his wife, Becky of Madison, Indiana; his step son, Robert Allen Jenkins of Falmouth, Kentucky; his grandchild, Chay Jenkins; his brothers in law and sisters in law, Wayne Delk, Barbara Lee, Timothy and Millie Delk; his nieces and nephews, Carol Sue, Todd and Jenny, and Kevin and Annie; several great nieces, great nephews and other relatives. He was preceded in death by his father, Albert Welti, his mother, Ruth (Detmering) Welti, and his sister and brother in law, Dorothy Wilzbach and her husband, Bob.

Memorial services were conducted Sunday, June 12, 2022, at 4:00 p.m. at the Morgan & Nay Funeral Centre, 325 Demaree Drive in Madison, Indiana. Friends visited Sunday from 1:00 p.m. – 4:00 p.m. at the Morgan & Nay Funeral Centre, 325 Demaree Drive in Madison, Indiana. Memorial contributions may be made to Lung Cancer Research. Cards are available at the Morgan & Nay Funeral Centres of Madison and Hanover. Online condolences, remembrances and memorials can be left at www.morgan-nay.com.