Kimberley Ann Hoffman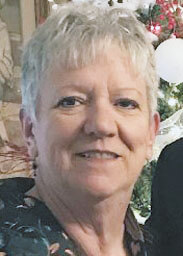 Kimberley Ann Hoffman, 62, of Milan, passed away at 12:07 p.m. Tuesday, September 13, 2022 at her home with her loving family by her side. She was born in Batesville on July 29, 1960, the daughter of Jim and Pauline Reynolds Rohrig. She was married to Kim Hoffman at the Washington Baptist Church in Elrod on January 20, 1979, and he survives.

Other survivors include one daughter Mandy (Jason) Hughes of Osgood; one son Kevin Hoffman of Milan; five grandchildren: Savannah (fiance Hunter), Monica, and Kaden Hoffman, and Corey and Carson Hughes; three sisters Vickie (Jack) McMillan of Milan, and Robin (Bud) Davis and Tammy (Mark) Hartman of Versailles.

She was preceded in death by her parents.

Mrs. Hoffman was a 1978 graduate of South Ripley High School and received her LPN certification in 1992 from the St. Luke School of Nursing in Florence, Kentucky. She had owned and operated an in home daycare and was also a former employee of Ripley Crossing in MIlan. For the past nine years she worked as a nursing administrator at the Sunrise Treatment center in Cincinnati. Kim enjoyed traveling and most of all spending time with her grandchildren. Kim attended the Bridge of Hope Worship Center.

Kim's wishes were to be cremated and a celebration of her life will be held on Sunday, September 25, from 4-7 p.m. at the Bridge of Hope Worship Center with a service beginning at 6:30p.m. Memorials may be given to the Bridge of Hope in care of the Stratton-Karsteter Funeral Home in Versailles.