Larry Sutherlin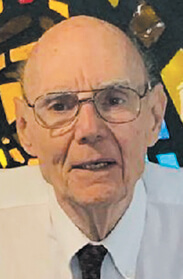 Longtime educator Larry Sutherlin, 80, of Versailles passed away at 1:10p.m., Tuesday, June 27, 2023, at the Norton Hospital in Louisville. He was born in Crawfordsville on January 18, 1943, the son of Roscoe and Josephine Byrd Sutherlin. He married Sue Ann Michael, his wife of 56 years, on June 10, 1967, and she survives.

Other survivors include sons David (Leslie) Sutherlin of Milan and Doug (Loreana) Sutherlin of Floyds Knobs, daughter Debbie (Andy) Holbrook of Ft. Wayne, and sister Joyce Samples of Versailles. Also surviving are eight grandchildren: Jack Sutherlin, Elizabeth Sutherlin, Lily Sutherlin, Sam Sutherlin, Sophia Sutherlin, Olivia Sutherlin, Parker Sutherlin, and Xavier Holbrook. He was preceded in death by his parents and his brother, Robert.

Mr. Sutherlin graduated from Versailles High School in 1961 and received his Bachelor's Degree in Education from Tennessee Tech in 1968. Later, he earned his Master's Degree from Indiana University. His teaching career began at Moores Hill School and then continued for 33 years in the South Ripley School Corporation, retiring in 2001. During his tenure at South Ripley, he taught juniors and seniors, served as prom director, student council sponsor, class sponsor, in addition to coaching baseball and freshman basketball. He possessed a great love for children and his life's blessing was in teaching.

Mr. Sutherlin was a 50-year member of the Versailles Baptist Church, a member of the Ripley County Retired Teachers Association, and served as a member Ripley County Basketball Hall of Fame Committee for many years. In 2001, he was bestowed the Sagamore of the Wabash by Indiana Governor Frank O'Bannon.

Funeral services were held on Saturday, July 1, at 11 a.m. at the Versailles Baptist Church with Rev. Mike Cantrell officiating. Burial was in the Cliff Hill Cemetery in Versailles. Visitation was held on Friday from 4 p.m. to 7 p.m. at the Stratton-Karsteter Funeral Home in Versailles and on Saturday from 10 a.m. until time of services at the Versailles Baptist Church.

There will be a scholarship fund established in Mr. Sutherlin's name and contributions may be made in care of the funeral home.