LaVerne Ruth Day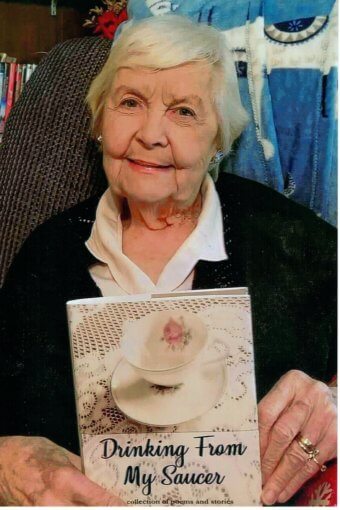 LaVerne Ruth Day, 87, of Versailles passed away at 9:04pm, Tuesday, November 2, 2021 at her home. She was born near New Marion on March 17, 1934 the daughter of Cecil and Mildred Starke Andress. She was married to Dale Day on May 23, 1954 and he preceded her in death on August 19, 2018.

Survivors include four daughters Debra (JR) Stephen, Dawna (Keith) Mathews, and Dana (Jamie) Vest all of Versailles, and Danita (Bryant) Rogers of Cross Plains; 12 grandchildren, 17 great-grandchildren, and one great-great-grandson; one brother Larry (Rita) Andress of Madison. She was also preceded in death by her parents and her infant sister Judy. Mrs. Day was a 1952 graduate of New Marion High School. Her husband Bro. Dale Day founded the Versailles Church of Christ in March of 1958 and LaVerne ministered by his side for over 60 years. She worked as a secretary for the church and also the church's Little Blessings pre-school as well as many aspects of the church's music ministry. LaVerne was an accomplished poet and her grandchildren had the book "Drinking From My Saucer", a compilation of her poems, published before her passing. She and Dale loved to travel and LaVerne enjoyed feeding and watching birds, going out to eat, and spending time with her large family.

Funeral services will be held on Monday, November 8th at 11am at the Versailles Church of Christ with Micah Stephen, Curtis Stephen, and Bro. Earl Thomas officiating. Burial will be in the Cliff Hill Cemetery in Versailles. Visitation will be on Sunday from 4pm to 7pm at the Stratton-Karsteter Funeral Home in Versailles and from 10am until time of services Monday at the church. Memorials may be given to the Versailles Church of Christ in care of the funeral home.