Lettie Ann Schutte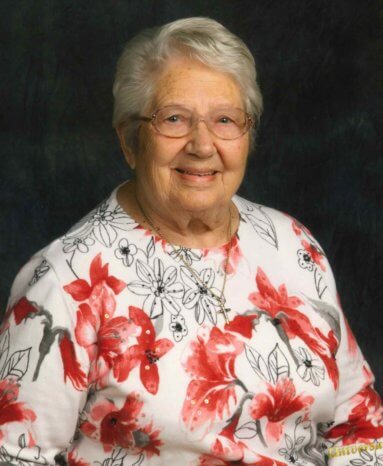 Lettie Ann Schutte, age 96, of Milan passed away early Monday, January 10, 2022 at Ripley Crossing. Lettie was born on June 26, 1925 the daughter of Charles and Emma (Johnson) Wheeler in Delaware, Indiana.

Lettie grew up in the Delaware community and attended school at Napoleon, however in her sophomore year of high school life would forever change. Her father Charles passed away and Lettie entered the workforce. In 1941 she began working for International Harvester for 3 years. She would stay with family in Indianapolis during the week and come home to help on the weekend. In 1945, Melvin Schutte was honorably discharged from the United States Military and returned to Delaware. He had always had a special place for Lettie in his heart and they were united in marriage in 1946.

Lettie began the favorite part of her life long career, MOM. She would spend several years at home raising their children before venturing back into the workforce. She spent time at the US Shoe Factory, Benham's Dry Cleaning, Milan Furniture Factory, and at Brun's IGA in Milan. Co-workers would turn into lifelong friends. In her last years of working she did in home care for several elderly ladies in Milan, Osgood, and Versailles.

Lettie was proud of her faith and had attended Delaware Methodist Church and Washington Baptist Church. She enjoyed keeping her home in good condition, whether it be raising a garden or keeping the leaves up, it was always in order. When she was able she would always welcome a good game of euchre, and she was known to play to win.

As the years went on her family grew, and she was very proud of all her children and grandchildren. She enjoyed rooting for them in whatever life challenges they faced. From the humble begins of this family to well over 50 members proud today, she wanted to make sure they knew the way to Jesus Christ.

She will be deeply missed by son Melvin, Jr. (Cheri) Schutte of Milan, daughters Mary Lee Black of Osgood, Linda (Roger) Caplinger of Milan, and Bonnie (Mike) McIntosh of Versailles, along with 13 grandchildren and numerous great grandchildren and great great grandchildren, and sister Helen Crank. She was preceded in death by husband Melvin, her parents Charles and Emma, brothers; Henry, Alfred, Lody and Charles Wheeler, sisters Dolly Dunaway and Mary Castner, son in law Melvin Black, and granddaughter Teresa Black.

Visitation will be held on Thursday January 13 from 4-7 pm., at Neal's Funeral Home. Funeral Services will be held on Friday January 14, 2022 at 10:30 am., doors will open at 9 am., also at Neal's. Burial will follow at Mud Pike Cemetery outside of Osgood. Memorials can be given to Ripley County EMS or Elrod Washington Baptist Church in care of the funeral home. Online condolences can be placed at Nealsfuneralhome.net.