Linda Susan Swisher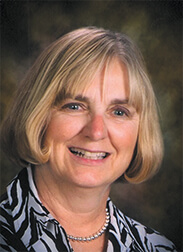 Linda Susan Swisher, age 73, of Carmel, Indiana, passed away on July 16, 2023.
Linda was born on November 28, 1949, to Joe and Adele Marshall of Logansport, Indiana. After Linda graduated from Logansport High School in 1968, she went on to receive her Bachelor's degree from Ball State University and her Master's in Education from Indiana University. She married her high school sweetheart, Donald Swisher, on March 25, 1972. She is survived by her husband (Donald), and two sons, Christopher (wife, Jenny, and daughters Ellory and Sutton), and Matthew (wife, Angela), brother Jim (Susan) Marshall, and sister in-law Kathy (Homer) Closson.
Linda taught a combined 36 years between Logansport and Milan Schools where she was a beloved mentor and coworker to many. Linda was adored by her sons and granddaughters and will remain forever in their memory as a loving mother and grandmother.
Kroeger Funeral Home, 711 E. Market St, Logansport, IN 46947 is handling all arrangements. 574-722-6000.