Louis "Louie" Kieffer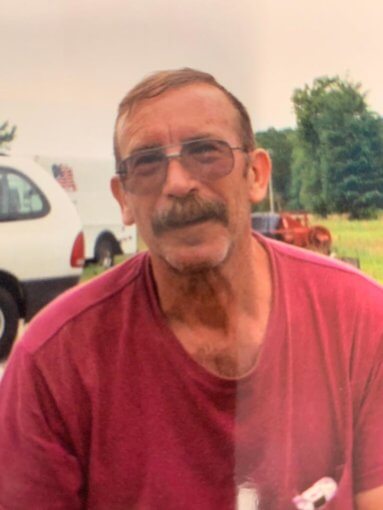 The Osgood community lost a proud veteran on March 9, 2021, Louis "Louie" Kieffer passed away after a long battle with cancer. Louie was born on April 16, 1949 the son of the late Raymond and Betty Jean (Myers) Kieffer in Milan, Indiana.

In his early years of school, Louie had attended New Marion schools. At the age of 14, his family moved to the Osgood community and Louie completed his schooling at Jac-Cen-Del High School. Upon graduation, Louie proudly entered in the United States Army. His dedicated service earned him numerous honors, including a Bronze Star. Upon his completion of service, Louie returned to Osgood to enter the workforce. Louie became a respected craftsman working along with some of the finest home builders in the area. Louie mastered his craft and enjoyed woodworking his entire life. When he finally hung his carpentry belt up, his retirement would see him enjoying his grandkids and simple set on the back porch and enjoyed conversation with those that visited. His competitive edge seen him participate in numerous softball games over the years and try his luck at fishing whenever he could.

Louie dedicated much of his time to make sure the Veterans in our community were recognized. He made sure every Memorial Day, that each veteran had recognition at their grave in honor of their service. He attended most every Veteran function around, he was a proud AMERICAN.

He is survived by wife Dorothy, sons; Vincent (Jessica) Kieffer of Versailles, Floyd Downey of Osgood, James (Marlene) Downey of Holton and Larry (Kaycee) Downey of Holton; daughters Vanessa Kieffer of Versailles and Joyce (Tom) Muckerheide of Osgood; brother Bo (Bonnie) Kieffer of Holton; sisters Sandra Corfman of Versailles and Phyllis (Mark) Foster of Greensburg; grandchildren; Alex, Abby, Devin Lee, Anna Rae, Jacob, Jodi, John, Dalton, Josh and Zach.

Services were held on Sunday. Memorials may be given to the New Marion Cemetery Fund in care of the funeral home. Online condolences can be placed at Nealsfuneralhome.net.