Lynn Baurley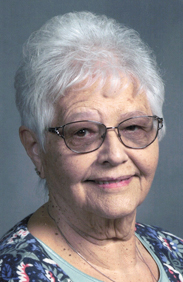 Lynn Baurley, 73, of Versailles passed away Friday, September 30, 2022, at the Mercy Anderson Hospital in Cincinnati. She was born in Batesville on December 5, 1948, the daughter of Gayle and Joan Daily Geisler. She was married to Charles Baurley on October 14, 1967, and he preceded her in death on January 9, 2021.

Survivors include her mother Joan Geisler of Versailles; three daughters Tammy (Chris) Linville of Osgood, Amy (Edward) Rodriguez and Lisa Baurley, both of Versailles; four grandchildren Zach (Nicole) Linville of Versailles, Heather (Shane) Adams of Osgood, and Edward and Aaliyah Rodriguez of Versailles; three great-grandchildren Zoey and Chase Linville and Allison Adams. She was also preceded in death by her father and her sister Melody Arney.

Mrs. Baurley was a 1966 graduate of New Marion High School. She graduated from the Miller-Draughton Business College in 1967 and received her LPN certification from Ivy Tech in 1991. Lynn completed her RN certification from Ivy Tech in 1995. She was a former employee of Baylor Trucking in Milan where she worked in the dispatch office and retired from the Ripley County Sheriff's Department where she worked as a nurse. She enjoyed sewing and doing puzzles, but her most cherished role was that of being Grandma. Lynn was a former member of the St. Magdalene Catholic Church in New Marion and upon its closure became a member of St. Patrick Catholic Church in Madison.

Mass of Christian Burial will be held on Wednesday, October 5 at 11 a.m. at St. Patrick Catholic Church in Madison with Father Chris Craig officiating. Burial will be in the St. Magdalene Cemetery in Madison. Visitation will be on Tuesday from 5p.m. to 8 p.m. at the Stratton-Karsteter Funeral Home in Versailles with Rosary services beginning at 4:30 p.m. Memorials may be given to the Charles and Lynn Baurley Scholarship Fund in care of the funeral home.