Lynnette Rae Beeman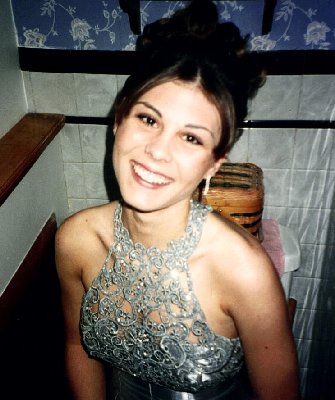 Lynnette Rae Beeman, 41 of North Vernon passed away at 2a.m., Monday, August 14, 2023 at her home. She was born in Lawrenceburg on January 28, 1982, the daughter of Don Watts and Marlene Barrett.
She was married to Shawn Beeman on June 22, 2019 and he survives. Other survivors include four daughters Natalie Cox of Madison, Chloe and Christa Woods of Scottsburg, and Delaina Gordon of Deputy; step-daughter Nicole Beeman and step-son Brently Beeman both of North Vernon; her granddaughter Allerice Box; her mother Marlene Smith of Westport; her father and mother-in-law Jim and Teresa Beeman of North Vernon; her grandmother Martha Barrett of Versailles; one sister Erynn Dyer of Greensburg; one brother Timmy Owens of Westport. She was preceded in death by her father.
Lynnette had been employed with Erlers Industries in North Vernon where she worked in quality control. She was currently the office manager for Beeman Lumber in Holton. She enjoyed dirt track racing, tending to her garden and chickens, and attending concerts. Lynnette was a member of the Bear Creek Baptist Church in Friendship, Eastern Star Chapter 183 in North Vernon, and had served on the North Vernon Library Board.
Funeral services will be held at 3p.m., Thursday, August 17 at the Stratton-Karsteter Funeral Home in Versailles with Rev. Sherman Hughes officiating. Burial will be in the Akers Cemetery at Friendship. Visitation will also be on Thursday beginning at 1p.m. followed by Eastern Star services at 3p.m. Memorials may be given to the Eastern Star or Our Hospice in care of the funeral home.