Marilyn McGuire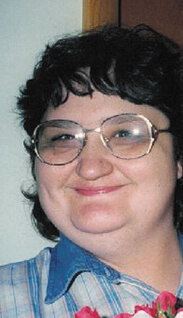 Marilyn Sue McGuire, 61, of Dewberry passed away at 8:30 a.m, Sunday, November 12, 2023 at her home. She was born in Phoenix, Arizona on January 30, 1962, the daughter of J.T. and Barbara Gross McGuire. She is survived by her sister Kim (Jim) White of Dewberry, with whom she made her home. She is also survived by several nieces and nephews. She was preceded in death by her parents, and her sisters Alice McGuire and Linda Walston.
Sue was a homemaker and she was a member of the Rt. 46 Pentecostal Church at St. Leon. She was an avid bingo player, a big fan of the Cincinnati Reds, loved country music and attending country music concerts, especially at Little Nashville.
Funeral services will be held on Thursday, November 16 at 11 a.m. at the Stratton-Karsteter Funeral Home in Versailles with Randy Thieman officiating. Burial will be in the Rodney Cemetery near Westport. Visitation will also be on Thursday beginning at 10 a.m. Memorials may be given to the donor's choice in care of the funeral home.