Mark Eugene Smith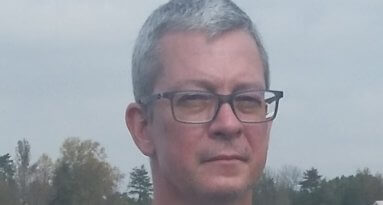 Mark Eugene Smith, 52, of Richardson, Texas formerly of Madison and Versailles, died on Sunday, October 25, 2020 at his home in Richardson, Texas. He was born on November 13, 1967 in Madison, Indiana. He was the loving son of Marvin and Judy Shelley Smith, who survive.

He graduated in 1986 from South Ripley High School in Versailles, Indiana. He earned his associate from ITT. Mark then moved to Dallas, Texas and worked for Texas Instruments to present. He was an avid quail and pheasant hunter, enjoyed throwing darts and reading mystery books.

Mark is survived by his loving parents, Marvin Smith and his wife Connie of Hanover, Indiana and Judy Shelley Transier and her husband, Dave of Versailles, Indiana; his sister, Shelley Smith and her husband, Bill of New Mexico; his step sisters, Sondi Barnett of Shelbyville, Kentucky, Cindi Eager and her husband, Jon of Lafayette, Indiana; a special friend, Joan Silbeschlag Ballard of Lewisville, Texas; several nieces, nephews, aunts, uncles, cousins and other relatives.

He was preceded in death by his grandparents, Raymond and Goldie Smith, Ernest and Martha Shelley, and Clarence and Evelyn Jones.

Cremation was chosen and a celebration of life ceremony will be held at a later date. Interment will follow at a later date in the Grandview Memorial Gardens, 9306 North U.S. 421 in Madison, Indiana.

Memorial contributions may be made to the American Diabetes Association. Cards are available at the Morgan & Nay Funeral Centre's of Madison and Hanover. Online condolences, remembrances and memorials can be left at www.morgan-nay.com.