Marlene Jones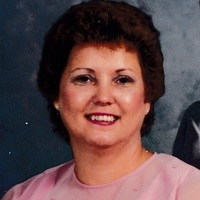 Marlene Jones, age 76, of Holton, Indiana, passed away at 9:45 p.m., the 22nd day of February, 2021 at her home after a long illness. She was born at Whitlatch Clinic in Milan, Indiana on November 9, 1944, the daughter of Craft and Susie Sizemore. She was married to Lowell Jones on May 25, 1962, and he survives. Other survivors include two daughters, Melissa Chapman of Lake Wales, Florida and Lana Miller and her husband Ron of Holton, Indiana. One son, Lowell (Tom) Jones and his wife Amanda of New Albany, Indiana. Seven grandchildren and seven great-grandchildren, several nieces and nephews. Marlene was preceded in death by her parents Craft and Susie Sizemore, her brother Edwin Sizemore and her sister Ruth Hull.

Marlene was a 1962 graduate of Holton High School. Marlene worked early on in her marriage as a hair dresser, but was most happy working at home and being a full time devoted wife and mother taking care of her three children and later helping take care of her grandchildren. Marlene was best known to her family for her home cooked meals of fried chicken, pork chops and corn bread. Marlene worked hard raising her family and always put family first helping when needed.

Marlene accepted the Lord as her Savior as a small child at the Holton Methodist Church. She attended church her entire life and passed along her faith to her children and grandchildren. She was always active at church with the women's group, Bible Study and was the Bible School Director for many years at the Holton United Methodist Church. For the past twenty years, she has enjoyed spending part of the year in Florida with Lowell and has enjoyed hearing him sing gospel and country songs with local bands in the Sebring, Florida area.

Due to COVID-19, a private service will be held at the convenience of the family. Memorials may be given in care of the funeral home to the Holton United Methodist Church or Margaret Mary Hospice. Burns Funeral Home, 110 West Main Street, Milroy, Indiana is in charge of the arrangements.