Martha J. Comer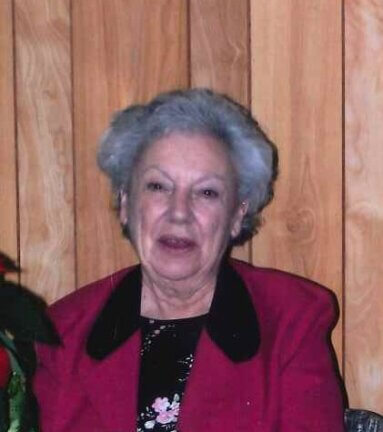 Martha J Comer, age 92 passed away on May 1, 2022 in Greensburg. She was born the daughter of Fred and Dora (Bare) Follmer near Osgood, IN.

Martha attended school at Napoleon, IN and graduated in the class of 1947. She married Clarence Comer on December 3, 1949 at St. Peter's United Church of Christ by Reverend Charles Pillush. They lived on a farm just outside of Osgood until moving to Greensburg in 1983.

Martha was a member of St. Peters Church of Christ (Finks), the Ladies Aid Society, and a former member of the Jolly Circles Home Ec. Club of Osgood. She enjoyed cooking, decorating, and spending time with her family.

She is survived by son Paul Comer of North Vernon, grandchildren Rebecca Davis of Florida, Scott (Maribelle) of Washington, and Todd (Sara) of Florida, great grandchildren Kyle, Jenna, Zane, Kalia, Kelani, and Kai, sister Ruth Gamboa, and several nieces and nephews. She was preceded in death by husband Clarence, her parents, brother George Follmer, and sisters Mary McDonough and Emma Hunt.

Visitation will be held on Friday May 6, 2022 from 9 am.-11 am. at Fink's Church. Funeral services will be held at 11 am., also at Fink's. Memorials may be given to Fink's Church in care of the funeral home. Online condolences can be placed at Nealsfuneralhome.net.