Martha Jane Smith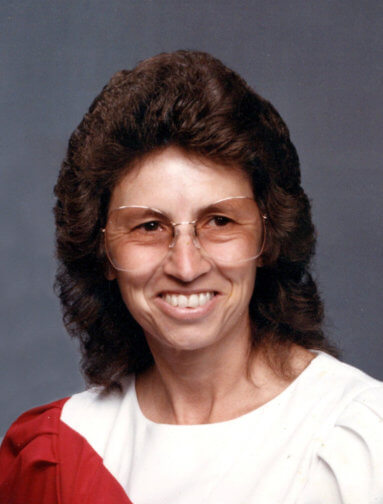 Martha Jane Smith, 79, of North Vernon, passed away at 9:10 a.m. on Monday, July 19, 2021, at her residence. Born December 5, 1941, in Jennings County, she was the daughter of the late William Forrest and Margaret Emma (Flack) Barnes. She married Lacy Delmer Smith Sr., on March 29, 1964, in North Vernon; he preceded her in death.

Martha was a 1960 graduate of North Vernon High School and worked for the Excello Shirt Factory in Seymour and C.E.W. Enterprises in North Vernon. She was a former member of Butlerville Baptist Church. Martha enjoyed watching her kids play ball, traveling, being outdoors and going to Florida.

Survivors include her son, Lacy Delmer (Donna) Smith Jr., of Butlerville; daughters, Debra (John) Moore of Butlerville and Mary (Aaron) Hankins of Seymour; brother, Roger Barnes of Tucson, Arizona; sister, Sherry (Elmer) Bradley of Dillsboro; grandchildren, George (Jamie) Smith and Kristin (Hunter) Moore, both of Butlerville, Kimberly (Kenny) Smith of Scipio, Charlene (Amber) Smith and Shane Smith, both of North Vernon, Sara (Dylan) Hankins, Jonathan Hankins, Abigail Hankins, and Kathryn Hankins, all of Seymour; and ten great-grandchildren. She was preceded in death by her parents; her husband; grandson, Lacy Delmer Smith III; brother, Richard Barnes; and sister, Nina Hornback.

A funeral service will be held at 1:00 p.m. on Monday, July 26, 2021, at the Dove-Sharp & Rudicel Funeral Home and Cremation Service in North Vernon with the Rev. Dale Boyd and Rev. Ceburn Tyler officiating. Family and friends may call at the funeral home on Monday from 10:00 a.m. until the time of the service. Burial will follow in the Vernon Cemetery in Vernon. Memorials may be made through the funeral home to Our Hospice of Jennings County.