Mary Sue Hacker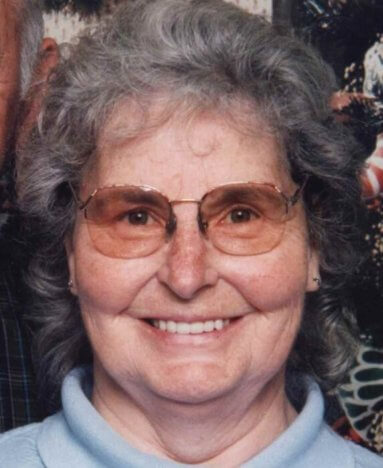 Mary Sue Hacker, age 83 of Sunman, passed away Sunday January 2, 2022. She was born on January 19, 1938 the daughter of the late James and Laura (Hicks) Lykins in Perry County, Kentucky.

Upon completion of high school Mary took some college courses, then began her work career. She worked for nearly 30 years as the secretary/treasurer for Sunman Dearborn Schools. She would meet and marry Marvin Hacker on September 28, 1957.

Mary had always had a calling to serve the lord and at the age of 42 she obtained her pastoral degree. She began to pastor at various churches, spending several years at the Pentecostal Church in Sunman. She had also given 15 years to the Sunman Life Squad as an EMT. At home Mary enjoyed crocheting, reading, and spending time with her family.

She is survived by sons Jeffrey (Gayle) Hacker of Sunman and Marvin (Teresa) Hacker of Pierceville, daughter Wendy (Don) Fronk of Sunman, brother James Lykins, Arnold (Carol) Lykins, and Wiley (Delora) Lykins, and sister Barbara Holston, along with numerous grandchildren and several great grandchildren. She was preceded in death by husband Marvin in November of 2021 and brother J C Lykins.

Visitation will be held on Thursday January 6, 2021 from 10am.-11 am. at Pipe Creek Baptist Church in Penntown, Indiana. Funeral service will be at 11 am., also at the church. Memorials can be given to the Fragil X Foundation. Online condolences may be placed at Nealsfuneralhome.net.