Melanie Cruser Fuhrman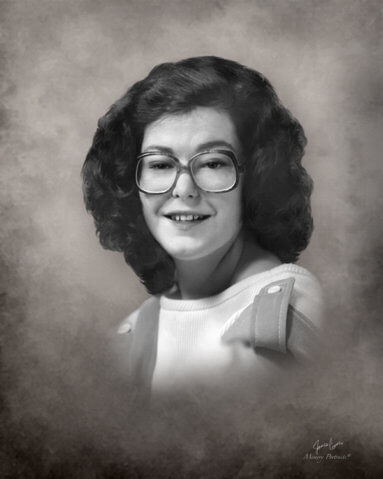 Mrs. Melanie Cruser Fuhrman, age 70, of Madison, Indiana entered this life on March 5, 1951 in Greensburg in Decatur County, Indiana. She was the loving daughter of the late Elvin E. "Red" and Wilma Goforth Cruser. She was raised in Westport and graduated in 1969 from South Decatur High School. She then graduated in 1973 from Indiana University with a bachelor of science in education. In 1977 she received her master of science in education from Indiana University. On June 23, 1979 Melanie was united in marriage to Roger Ray Fuhrman at the Westport Baptist Church. This happy union of 42 years was blessed with a son, Joseph Ray and a daughter, Cassandra. She was a science teacher with South Ripley School Corporation having worked with the junior high and high school for 30 years, retiring May 23, 2006. Melanie had resided in Madison for 30 years and was a faithful member of the First Baptist Church in downtown Madison. She enjoyed playing Solitaire, working word search puzzles, was an avid fisherman, especially in Canada. Melanie was a loving wife, devoted mom and mimi. Melanie died on Thursday, October 28, 2021, at 12:17 p.m. at her home in Madison, Indiana.

Melanie will be missed by her loving husband of 42 years, Roger R. Fuhrman of Madison, Indiana; her loving daughter, Cassandra Fuhrman McCarthy and her husband, Mark of St. Louis, Missouri; her loving grandson, Conor McCarthy; her loving brother, James E. Cruser and his wife, Patricia of Westport, Indiana; her brother in laws, Robert Shoebridge of Greenwood, Indiana, Ronald and Sue Fuhrman of Santa Claus, Indiana; her sister in law, Marilyn Myers of Muncie, Indiana; her nieces and nephews, Amy Ward, Caleb Cruser, Cindy Stone, Scott Myers, Susan Yokem, Mark Fuhrman, Sarah Fuhrman, Bruce Fuhrman, and Jennifer Fuhrman; several cousins and other relatives. She was preceded in death by her father, Elvin E. "Red" Cruser, died December 17, 1999, her mother, Wilma Goforth Cruser, died August 8, 2015, her son, Joseph Ray Fuhrman, died August 26, 1986, her niece, Vicki, her sisters in law and her brothers in law, Martha Shoebridge, Richard Myers, Robert and Nancy Fuhrman.

Funeral services will be conducted Wednesday, November 3, 2021, at 11:00 a.m., by Rev. Randy Crutchfield at the Morgan & Nay Funeral Centre, 325 Demaree Drive in Madison, Indiana. Interment will follow in the Westport Cemetery, 6187 West County Road 1100 South in Westport, Indiana. Friends may visit Tuesday from 5:00 p.m. – 7:00 p.m. and Wednesday from 10:00 a.m. until the time of service at the Morgan & Nay Funeral Centre, 325 Demaree Drive in Madison, Indiana. Memorial contributions may be made to the First Baptist Church. Cards are available at the Morgan & Nay Funeral Centres of Madison and Hanover. Online condolences, remembrances and memorials can be left at www.morgan-nay.com.