Michelle Lee Ann Ritter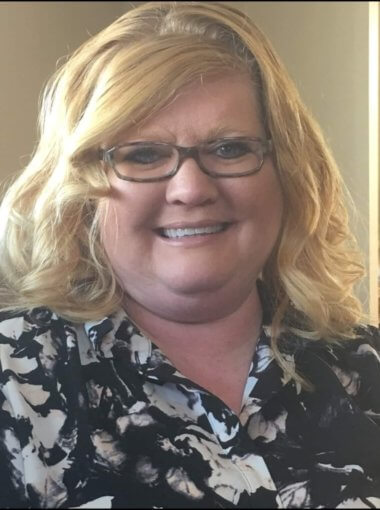 Michelle Lee Ann Ritter, age 50 of Osgood passed away on December 31, 2021 at Margaret Mary Hospital. She was born on May 18, 1971 the daughter of Michael and Doris (Peace) Stephens at Dearborn County Hospital.

Michelle grew up and attended Jac-Cen-Del High School. She was a graduate of the Class of 1989. She enjoyed cheering her Eagles onto victory. She never ventured very far from the Osgood community, and has lived the vast majority of her life on Beech Street. Upon her graduation she obtained her cosmetology certification.

She touched and shaped many lives as the cosmetology teacher for over 20 years at the Southeastern Indiana Career Center. She enjoyed working with kids and had most recently been employed at the Good Shepherd Christian Academy in Greensburg.

At home she enjoyed rooting for the Cincinnati Reds, and watching her favorite TV shows the Big Bang Theory and Criminal Minds. She has been a longtime member of the Versailles Church of Christ.

She will be deeply missed by husband Robert Ritter, sons; Evan Krall and Adam Volz, daughter Amanda (Derek Sturgeon) Krall, her parents Mike and Doris Stephens, sisters Mindy Stephens and Missy Stephens-Kuhn, grandson Alex Sturgeon, grandma Ethel Peace, and several aunts, uncles and cousins. She was preceded in death by grandparents; Russell Peace, and Robert and Faye Stephens.

Visitation will be held on Saturday January 8, 2021 from 11 am.-1 pm. at Neal's Funeral Home in Osgood. Funeral services will be held also Saturday at 1 pm. at Neal's Funeral Home. Memorials can be given to the family in care of the funeral home. Online condolences may be placed at Nealsfuneralhome.net.