Misty Ann Mack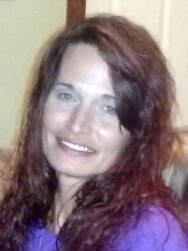 Misty Ann Mack, age 46 of Napoleon passed away on Wednesday October 12 surrounded by her family. She was born on July 24, 1976 the daughter of Larry Kinnett and Karen (Hutslar) Smith in Dearborn County.

Misty had attended South Dearborn High School. She had spent a few years in the workforce in home health. Her career was dedicated to one thing however, her family. She was the rock in her home, the one you could count on. She loved her kids and grandchildren with everything she had.

Being in the correct spot at the correct time, enabled her to meet Josh Mack, they were married on November 9, 2001. They spent almost 22 years hand in hand providing for their family. Misty enjoyed her music, loved art work, the outdoors, and writing.

She will be dearly missed by husband Josh, father Larry Kinnett, mother Karen Smith, sons Derek (McKenna) Clark and Cameron (Keely Rye) Mack, daughters; Kirstin (Brandyn Brown) Mack, Maria (Keith) Kaufhold, Sarah (Bradley) Palmer, Tracie (Brinnick Presley) Willman, and Kylie Mack, brother Edward Kinnett, sisters Rhiannon Frazee and Angela Kinnett, and grandchildren; Callie Clark, Sofiah Ent, Aubrey Clark, Kaylee Kaufhold, Madison Palmer, Carson Ent, Sadilynn Presley, Zayla Mack, Aria Clark, Millie Brown, Lilianna Presley, and Khloe Kaufhold. She was preceded in death by brother Kenneth Harding.

Visitation was held on Monday October 17, 2022 from 4-5 pm. at Neal's Funeral Home in Osgood. Funeral services were held at 5 pm., also at Neal's. Memorials may be given to the family in care of the funeral home. Online condolences can be placed at Nealsfuneralhome.net