Mr. Paul William Ginn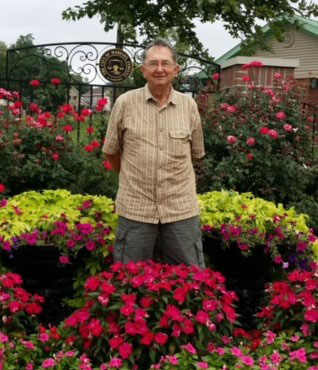 Let Us Pause To Honor the Memory of Mr. Paul William Ginn

Mr. Paul William Ginn, age 91, of Madison, Indiana entered this life on April 16, 1931 in Trimble County, Kentucky, the son of the late William Alford and Edith Matilda Jones Ginn. He grew up in Trimble County, Kentucky. He was united in marriage to Mable Marie Patterson on August 12, 1950 in Madison, Indiana. This happy union of sixty-three years was blessed with a daughter, Wilma. They settled on Rykers Ridge near Madison, Indiana and made their home there. He learned pipeline welding by watching others and started his long career of 40 years as a pipeline welder working all over the United States and a project in Panama. He was a member of the Pipeliners Union Local 798 for 69 years out of Tulsa, Oklahoma. After his long welding career, he became a pipeline welding inspector until his retirement. He was an associate member of the Rykers Ridge Fire Department. He loved fishing especially at Hardy Lake and Ohio River and when not catching fish, hunting mushrooms. He especially enjoyed spending time with his family. Paul died on Friday, November 4, 2022, at 5:50 p.m. at the University of Louisville Hospital in Louisville, Kentucky.

A LOVING FAMILY
Paul will be missed by his loving daughter, Wilma Vogel and her husband Terry of Madison, Indiana; his grandchildren, David Vogel (Amy) and Jill Cross (Jeff); his great grandchildren, Natalie, Sophia, Charlie and Ella; his friend and care-giver, Fran Thomas of Madison, Indiana; his sister-in-law, Margie Ginn of Madison, Indiana; several nieces, nephews and other relatives. He was preceded in death by his wife of 63 years, Mable Marie Patterson Ginn, his mother and father, his brothers, Glen Ginn, Maurice Ginn, Frankie Ginn, Jim Ginn and his sister, Alice Louise Welty.

MEMORIAL CEREMONY
Services will be conducted Wednesday November 23, 2022, at 1:00 p.m., by Rodney Nay at Morgan & Nay Funeral Centre, 325 Demaree Drive, Madison, Indiana. Interment will follow in the Rykers Ridge New Cemetery.

VISITATION
Friends and family may gather on Wednesday, November 23, 2022 from 11:00 a.m. until time of the memorial service at the Morgan & Nay Funeral Centre, 325 Demaree Drive, Madison, Indiana.

MEMORIAL EXPRESSIONS
Memorial contributions may be made to the St. Jude Children's Hospital or to the ALS Foundation. Cards are available at the Morgan & Nay Funeral Centres of Madison and Hanover or at the church. Online condolences, remembrances and memorials can be left at www.morgan-nay.com