Mrs. Mary Patricia Patzer Stanford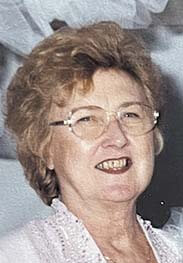 Let Us Pause To Honor the Memory of Mrs. Mary Patricia Patzer Stanford

Mary Patricia Stanford, 85, of Madison, Indiana, passed away peacefully on January 1, 2023, at the Jewel Place, with her daughter by her side. Mary was born on March 25, 1937 in Schiller Park, Illinois. She was the daughter of the late Arthur and Harriet Patzer. As a young girl, Mary moved with her parents to the Pasadena area in Southern California, graduating from San Marino High School and later met her future husband, Phillips "Jack" Stanford. They were united in marriage on July 20, 1956 in Los Angeles, California. They resided in Duarte, California until 1971 when they moved to Madison with their daughter, Linda. Jack preceded Mary in death on June 9, 1979.

Mary enjoyed spending time with her family, entertaining friends, traveling, boating, and gourmet cooking. She had many creative talents including painting, sewing, refinishing furniture and gardening. Mary was a passionate animal lover, adopting many pets and frequently attending to neighborhood wildlife which she enjoyed near her home.

A LOVING FAMILY
Mary will be missed by her daughter, Linda Chandler and her husband, Steve of Cross Plains, Indiana, her granddaughter, Sarah Renfro and her husband, Chad of Cross Plains, granddaughter, Leah Chandler, San Juan, Puerto Rico, and grandson, Matt Chandler and his spouse Dan of Madison. Mary had two great-grandchildren, Brent and Luke Renfro of Cross Plains.

FUNERAL SERVICE
Family and friends service will be conducted Thursday, January 5, 2023, at 11:00 a.m., by Bro. Tim Chandler at the Indiana Veterans Memorial Cemetery Chapel, 1415 North Gate Road in Madison, Indiana. Interment will follow in the Indiana Veterans Memorial Cemetery,1415 North Gate Road in Madison, Indiana where she will be laid to rest with her husband, United States Marine Corps, Sgt. Phillips Jackson "Jack" Stanford, a Korean War Veteran.

GATHERING
The family and friends will gather on Thursday at 10:30 a.m. at the Indiana Veterans Memorial Cemetery Chapel, 1415 North Gate Road .

MEMORIAL EXPRESSIONS
Memorial contributions may be made to the Jefferson County Animal Shelter. Cards are available at the Morgan & Nay Funeral Centres of Madison and Hanover. Online condolences, remembrances and memorials can be left at www.morgan-nay.com