Owanna Lee (Mickie) Stratton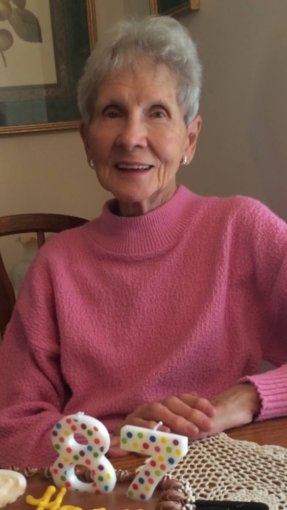 Owanna Lee (Mickie) Stratton, 93, of Versailles passed away at 9:15pm, Monday, January 3, 2022 at Ripley Crossing in Milan. She was born in Blue Ash, Ohio on October 6, 1928, the daughter of Norman and Bessie Bray Ray. She was married to William E. Stratton on April 28, 1946 and he preceded her in death on December 28, 1992.

Survivors include two sons Rodney (Becky) Stratton of Holton and Robert (Jody) Stratton of Madeira Beach, Florida; one daughter Melody (Mike) Burnett of St. Paul; her son-in-law Max (Jane) Moreland of Versailles, and her brother-in-law James Dent also of Versailles; 10 granddaughters and 26 great-grandchildren. She was also preceded in death by her parents, her daughter Carolyn Moreland, and her sister Norma Jean Dent.

Mrs. Stratton was a 1946 graduate of Holton High School. She began her working career as a secretary for Judge Amos Jackson in Versailles and retired after 25 years as an administrative assistant at the Muscatatuck State Developmental Center at Butlerville. Mickie was also a homemaker and she and Bill always enjoyed the life they had on their farm near Dabney.
In retirement years she moved to Versailles and enjoyed her time with her large family. Mickie was a 72 year member of the Dabney Baptist Church where she participated in many aspects.

Funeral services will be held on Saturday, January 8th at 12pm at the Dabney Baptist Church with Rev. Mike Bell officiating. Burial will be in the Cliff Hill Cemetery in Versailles. Visitation will also be on Saturday at the church beginning at 10am. Memorials may be given to the church building fund in care of the Stratton-Karsteter Funeral Home in Versailles.