Paul C. Hardy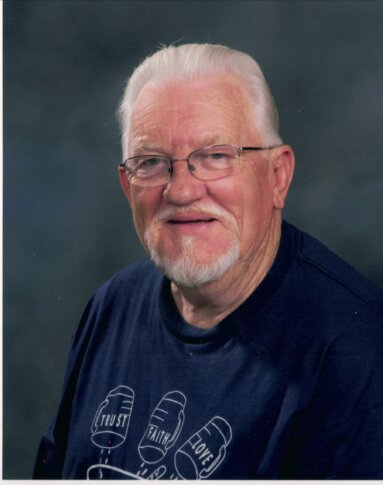 Paul C. Hardy, 85, of Osgood passed away at 8:50pm, Tuesday, April 19, 2022 at the Manderley Health Care Center in Osgood. Born 9/30/1936 in Estill County, Kentucky, the first-born of tenant farmers. Moved to current homestead at the age of 7. Learned discipline and appreciation of life from early years of hard labor-gardening and farming. Farm manager at age of 14, when his father started factory labor. Cows were milked before and after school, yet found time for 4-H, earning Ripley County championships, played in Napoleon high school band and playing basketball. Attended nearby Delaware Methodist Church where he accepted his Savior and was baptized. At the age of 17 years old, he joined the Indiana National Guard, training every Monday night, one weekend every month and two weeks every summer.

In May 1953 Paul met and fell madly in love with Rosella Doyle and married her February 12, 1956 at the age of 19. Paul produced, protected and began providing for 5 children by the age of 25. Meanwhile, he'd graduated from Indiana's National Guard Military Academy 8/25/1957 and was commissioned 1st Lieutenant 11/03/1960. He'd also become a certified lay speaker in the Methodist Church.

Paul began his career in insurance sales with Farm Bureau Insurance, also worked with Prudential and Metropolitan Insurance Companies, then joined partnership with John Austin in the 70's. Upon John's retirement, his son, Paul A Hardy, became his partner in what is now Hardy Insurance Group. In the early years of Paul's career he lived in Vevay, where he was a volunteer fireman. While there he began bowling. With a change in insurance companies, he moved to Madison.

Weathering a few adversities, as farmers often do, he returned to Ripley County. Before completing 10 years of service in the Indiana National Guard, Paul had served as the commander of the Greensburg National Guard Armory.

As his sons were growing up, he coached their Little League baseball teams, and through their teens, coached American Legion Babe Ruth teams. Many weekends were filled with Boy Scout camping. He encouraged and supported his daughters in their Girl Scouts, and 4-H activities, choral and band performances, cheerleading, volleyball, softball and other activities. During the beginning years of his agency ownership, he became an avid bowler and contributed to a team effort at several national bowling tournaments. For the benefit of the insurance industry Paul became involved in Professional Insurance Agents, better known as PIA. He attended and taught several classes. Offices he's held and awards earned among others are: 1980 Region 4 Agent of the Year, 1984 Southeast Region president, 1988 State treasurer, 1992 Indiana State President, 1993 State Person of the Year. 1994 nominee for National Agent of the Year, and 1997 PIA Service Board President.

Paul has served God, country, community and the business community through many organizations in the past and present, some of which are: Osgood Lions Club secretary, treasurer and president. Masonic Lodge – past master. American Legion Post commander and finance officer. Southeastern Indiana Emmaus board treasurer, Promise Keepers, Chamber of Commerce, Jac-Cen-Del school board for 12 years. He served St. Peter's (Fink's Church) as church council member, served on the building committee, cemetery committee, Men's Club, Lil' Cherubs preschool board president and monitored the adult Sunday School class. Politically, he's locally served as Republican precinct committeeman for nearly 50 years. Insurance outings and golf seem to go together like bread and butter. Paul is a welcomed team player. Wherever there's a worthy cause, he's the first to volunteer. No task seems too difficult for him to tackle. He's a respected and dearly loved father. He's a passionate, faithful and patient husband of 65 years, that is adored. Paul enjoyed serving the community through the insurance industry. He commented that he never felt that he was going to "work". One of his dreams and goals was building the home in which we've enjoyed living in the past 16 years. Paul was recognized this past year for 50 years of serving the insurance industry and community. For nearly 30 years, cancer threatened but never deterred his uncommon energy and zeal for life. Paul was prepared to meet his maker but not ready, he was still planning and working toward future goals. Now it's our turn to exercise our faith as he's journeying to meet his daughter Tina and other loved ones. We'll miss him indescribably, but so thankful to have shared the life of this remarkable man.

Funeral services were held on Monday, April 25 at 11am at the St. Peters United Church of Christ at Finks Corner with Pastor Sandra Gruell and Ken McPhee officiating. Burial was held in the church cemetery with military honors by the Osgood American Legion. Visitation was Sunday from 4pm to 7pm at the Stratton-Karsteter Funeral Home in Versailles and from 10am until time of services at the church on Monday. Memorials may be given to the South Eastern Indiana Emmaus Community or Just For Him Ministries of Osgood in care of the funeral home.