Paul Jeffries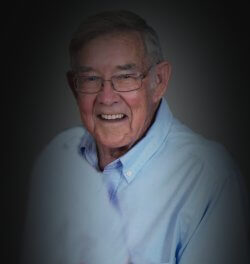 Paul Jeffries, 83, of Farmers Retreat passed away at 7:30 p.m., Monday, December 13, 2021 at his residence. He was born near Mt. Sinai in Dearborn County on June 15, 1938 the son of Rossie and Stella Stewart Jeffries. He was married to Marilyn Cutter on May 19, 1962 and his wife of 59 years survives.

Other survivors include three sons Matt Jeffries of Dillsboro, Mark (Dianna) Jeffries of Olean, and Mike Jeffries of Versailles; four grandchildren Brittany (Sean) Guenther, Megan (Thomas) Gray, Brenden (Amanda Hansen) Jeffries, and Kyla Jeffries; three great-grandchildren. He was preceded in death by his parents, his brother David Jeffries, and his sisters Martha Ent, Mary Wehmeyer, Mildred Haffelmire, and Ruth Myer.

Mr. Jeffries was a 1956 graduate of Milan High School. He was a veteran of the US Army where he served as a tank commander and received the rank of expert in marksmanship. In civilian life Paul worked for 27 years as a repair specialist for Texas Gas, but his primary working career was that of a farmer. Paul was a member of the St. Paul Lutheran Church in Olean and also attended the Bear Creek Baptist Church in Friendship. He was a 50 year member of the Friendship Fire Department and was a member of the Northcutt-Laaker American Legion Post 292 in Dillsboro. He had also served on the Dillsboro Life Squad and was a former board member of the Aberdeen-Pate Water Company.

Funeral services will be held on Friday, December 17th at 11a.m. at the St. Paul Lutheran Church in Olean with Rev. Sherman Hughes officiating. Burial will be in the church cemetery with military graveside rites by the Versailles American Legion. Visitation will be on Thursday from 4 p.m. to 7 p.m. at the Stratton-Karsteter Funeral Home in Versailles and from 10 a.m. until time of services Friday at the church. Memorials may be given to the Friendship Fire Department or the St. Paul Cemetery in care of the funeral home.