Phillip "Phil" Stephen Mohr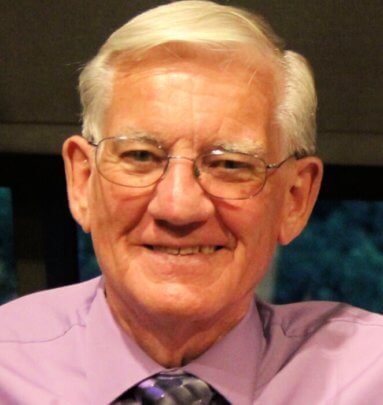 Every once in a while, someone comes along, that one in a million. Phillip "Phil" Stephen Mohr, was that one. Phil age 76 left his earthly home late Wednesday evening and joined his heavenly home. Phil had been fighting his lung disease this past year with his strong faith. He was born in Greensburg, IN, on October 6, 1945, to the late Richard and Helen (Transou) Mohr. His family would move to the Shelbyville, IN, community where Phil graduated high school. While in high school a young lady by the name of Janet VanCleve would capture his attention. Upon graduation Phil's mother encouraged him to travel to California and continue his education. Phil worked on a turkey farm by day, but wrote Janet letters by night.

After roughly three months, Janet recalls the back screen door opening late one evening, Phil was standing there. His time at that turkey ranch was over, Janet had his heart. They were united in marriage on December 30, 1964. Phil went to work for Cummins for roughly three years.

He had a desire to finish something his father had started years earlier; he joined the Indiana State Police Academy on November 16, 1967. He graduated and was first assigned to the Connersville post before getting an opportunity to join Indiana State Police Post #42 in Versailles. His move to the Versailles post would be his last, Phil and Janet moved to the Osgood Community. They purchased their first home and began a family.

Phil retired from the Indiana State Police in 2001. He and Janet had owned numerous rental properties over the years. He was a community driven person. He helped to establish the Ripley County American Cancer Society in 1971, he coached baseball leagues, served on the Ripley County Park Board, served on the Jac-Cen-Del School Board, member of the Fraternal Order of Police, the Sherriff's Merit Board, member of the Ripley County Child Protection Team, and helped to establish the Good News Club at Jac-Cen-Del. He most recently was named Ripley County Citizen of the year.

Phil was a member of the Osgood First Baptist Church joining in 1965. Phil didn't just talk the talk on his faith, he walked it every day. He taught Sunday school for over 40 years, served as Deacon, church Treasurer, and numerous other roles in the church.

Phil will be deeply missed by wife Janet, son Troy of Versailles, daughter Christi (Paul) Stone of Osgood, granddaughters Taylor Heaton of Indianapolis and Brooke Heaton of Osgood, brothers; Max Mohr of Vandalia, Ohio, and David (Debbie) Mohr of Aiken, South Carolina, along with two nephews and two nieces, and numerous cousins. He was preceded in death by his parents.

Phil's motto was "Every job is a self-portrait of the person who did it", Phil's portrait on life has been a blessing to our community.

Visitation will be held on December 17, 2021, from 2pm.-7pm at Neal's Funeral Home, 306 S. Walnut Street in Osgood, IN. Funeral services will be held on Saturday December 18, 2021, at 10:30 am at Osgood First Baptist Church, 124 North Sycamore Street, Osgood, IN. Doors at the church will open at 9:30 am for visitation until time of service. Memorials can be given to the Osgood First Baptist Church in care of the funeral home. Memorials can be given to the Osgood First Baptist Church in care of the funeral home. Online condolences may be placed at Nealsfuneralhome.net.