R. Aaron Rolf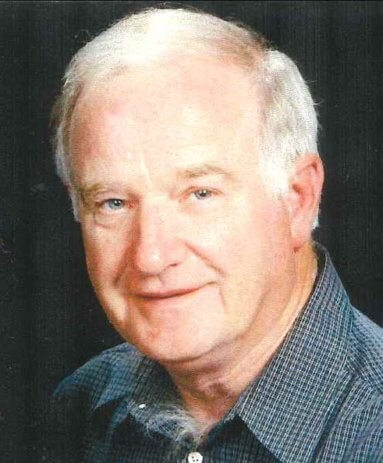 R. Aaron Rolf, age 79 and of Milan, passed away on Thursday, September 9, 2021. He was born in Ripley County on April 28,1942, the son of William and Jane Rolf, née Sheets. Aaron grew up in and among the Osgood community, where he elected to remain. He and many of his beloved classmates of "The Class of 1960" were among the last to graduate high school as an "Osgood Cowboy," of which he was honored to be among.

Aaron met a lovely waitress at the (then) "Dunbar Bultman Dairy," and she was the love of his life, a love that included marriage on September 19, 1964, and a love that endured until he took his last breath. Aaron and Delores were just shy of celebrating their 57th wedding anniversary and this love will be carried on, eternally. Aaron and Delores had children and enjoyed time with them, watching them grow, taking time for yearly family vacations, from long road trips to camping at "Versailles State Park," they were both active in their children's early years. Aaron was a great role model, teacher, and father to his children. He was loving, kind, attentive, caring, and supportive, giving his children the most he possibly could. His children were one of the greatest joys of his life.

Aaron was driven and a hard worker, working various jobs until finding his true calling and career in 1969, when he obtained his insurance license and began a lifelong commitment to this field, one of which he had great passion. In 1972, he began his own agency, "Rolf Insurance Agency," working as an agent from that point forward. Aaron did so with pride and dignity, always trying to help those he insured, respecting those he didn't, as well as the community in which he served, which meant so very much to him. He was also a bail bondsmen for many years, and later, sold pools, as, he loved to challenge himself in various ways.

The agency he began, "Rolf Insurance Agency," saw growth and success and he actively gave back where he could, from sponsoring many local youth sports' teams, to coaching little league and softball teams, to being a member of "The Osgood Civic Club," to name a few. He moved his agency, originally located on Railroad Avenue to 728 North Buckeye Street, where it still remains in business. In 1977, he also became affiliated with a farm mutual located in Lawrenceburg, "Patron's Mutual Fire," which also remains in business. As with his own agency, Aaron dedicated much time helping build "Patron's Mutual Fire" and was proud to be President of this farm mutual for several years, just as he was honored to be on "Patron's'" Board of Directors for many years (elected in 1977), an honor he held until his passing.

In 1989, Aaron bought the (then) town of Osgood's only car wash, which he named, "Jiffy Car Wash," located directly opposite his current agency's location, on Highway 421. Charming as it was, he was always worried about customer's having enough soap at his car wash, or having enough time, or paying too much—a testament to how he truly cared so much about his clients, and the people and the community he served.

Aaron had a many other passions and hobbies in life, including fishing, golfing, country music, and coin collecting. He loved to take his boat to Lake Michigan, often going with his beloved father-in-law, the late Edward H. Schmidt—a relationship of great mutual love and respect. He also worked, later in life, at one of the area's riverboat casino's golf courses—a job he had such fun doing. He collected coins for many, many years and until he passed, loving to look at and showcase them. He last purchased some collectable coins on what would be his last birthday, along with his part-time caregiver, Joseph Newby, of Osgood, whom he loved and adored. They shared a mutual passion for coin collecting, a hobby that was among his favorites until the end. Aaron was a great guy; a great storyteller, a funny and fun person, a genuine person who was as quick to lend a hand as he was to offer a smile.

Aaron built his new home in Milan in 1996 directly on the golf course, and he enjoyed golfing and cruising around on his golf cart and looking for golf balls, which he would give away, yet had fun finding. Aaron was a member of "St John's Catholic Church," "The Knights of Columbus," the manager of "Osgood Community Homes" since1989, and was on the Board for "Intra-Community Medical Clinic" since 1982.

Aaron will be deeply missed by wife Delores, son David (Ann) Rolf of Greensburg, daughter Audra (George) Briner of Nashville, Tennessee, grandsons David Aaron Rolf, II and Blake Rolf, both of Greensburg, brothers, Walter of Indianapolis, James of Osgood, Philip of Jamestown, and Tony of Versailles, and sister Sarah of North Carolina. He was preceded in death by his daughter, Deborah Sue, parents and brothers George and John.

A celebration of life will be held on Sunday, September 19, 2021, at 2 pm at Neal's Funeral Home in Osgood. Doors will be open at 1 pm for people to pay their respects to Aaron and family. Memorials can be given to the Parkinson's Foundation or the American Heart Association in care of the funeral home. Online condolences can be placed on Nealsfuneralhome.net