Rachel Bretscher McMillan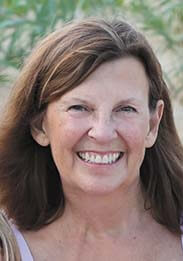 Rachel McMillan, 66 – mother, wife, sister, grandma, friend and believer – entered the loving embrace of her savior Jesus Christ on 6 January 2023 following a six-month battle with pancreatic cancer. Rachel was born in New Orleans, Louisiana on January 9th, 1956 to the late Reverend Paul G. and Marguerite L. Bretscher. She graduated from Valparaiso (IN) High School in 1974 and from Valparaiso University with a BA in Elementary Education in 1978. She was employed by the Virginia Beach City Public School System for nearly twenty years and was the National Science Foundation Teacher of the Year for the State of Virginia in 2004.

Rachel married James R. McMillan, Jr. of Milan in 1979. For 43 years they worked as a team to build a memorable life together, raising three incredible children (Robert, James, and Katherine) and spoiling eleven loving grandchildren (Colton, Reagan, Larkin, Reese, Isabelle, Allison, Samantha, Camden, Sydney, Savannah, and Eliana), while also enjoying adventures across the globe and growing in faith as husband and wife. Rachel is survived by her 5 brothers and 4 sisters.

Rachel was an avid traveler and tremendous travel companion. From camping in Iceland to hiking through the Outback in Australia, touring the Holy Land in Israel, and snorkeling in the Caribbean – she never grew weary of seeing God's beautiful creations and building memories with those closest to her. By far her most favorite travel companion was her daughter Kate. Never has there been a closer mother-daughter relationship. Rachel was also an active member of Coast City Assembly of God and a member of the VFW Ladies Auxiliary in Milan, Indiana.

Rachel's ashes will be scattered in both the Atlantic and Pacific Oceans by her husband and children later this month. Altmeyer Funeral Home, Virginia Beach, VA will be handling all arrangements. The McMillan family extends its heartfelt gratitude to all the family and friends who prayed with us daily for a miracle healing. God's got this!

In lieu of flowers or other memorial gifts, please join us in remembering Rachel through donations to benefit "The Chosen." https://www.tmcfunding.com/funds/the-chosen-in-memory-of-rachel-bretscher-mcmillan/7380/