Ralph H. Jones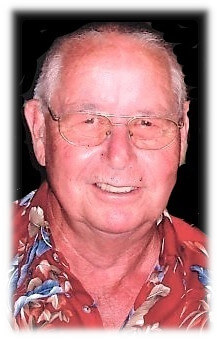 Ralph H. Jones, of Milan, Indiana passed away Wednesday, January 12, 2022, at St. Andrews Health Campus in Batesville, Indiana. He was 83 years old.

Ralph was born to Roy and Lorene Jones on Monday, February 7, 1938 in rural Missouri. He married Anna Mae Schaefer (Jones) on September 10, 1955, and over the years they added five children to their home. His career path brought him to Indiana where he worked for M&S Ranch in Noblesville, Chris Volz Farms in Milan, and Robinson Construction, where he retired from the Ironworkers Union after 20 years of service. Ralph was an invested member of his community, serving as an EMT and firefighter as well as being an active member of the Lion's Club. He also served as a member of St. Charles Catholic Church in Milan.

Ralph enjoyed spending time with his children and grandchildren, snow-birding to their home in Florida, golfing, fishing, watching Indiana Hoosiers basketball, and Reds baseball. He will be remembered by the love he had for his family, friends, and IU basketball, as well as the imprint he left within the lives of his community.

Ralph is survived by his wife, Anna Mae; his children, Keith Jones (Pam), Barbara Watts (Dennis), Cheryl Suffel, Jeri Stutler (Jeff), and Debbie Heitmeyer (Tim); 11 grandchildren, 18 great-grandchildren, and 1 great-great-grandchild; his brother Dick (Glenna) and sister, Thelma (Kenneth) Werner. He was preceded in death by his parents, Roy L. Jones and Lorene Campbell Jones, and his youngest brother, Robert Jones (Kay).

There will be a Mass on Saturday, February 5, 2022 (time to be announced) at St. Charles Church in Milan, Indiana. On Sunday, February 6, 2022 from 2-5 PM, a Celebration of Life with family and friends will be held at the St. Charles Catholic Hall in Milan, Indiana. Memorials may be given to the Milan Volunteer Fire Department, the Parkinson's Foundation, or the Indiana University School of Medicine. Laws-Carr-Moore Funeral Home is assisting the family, Box 243, Milan, IN 47031, (812)654-2141. Please visit their website at www.lawscarrmoore.com to share your condolences and memories of Ralph.