Ralph L. Brandes, III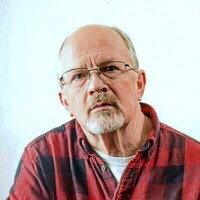 Ralph L. Brandes, III, was born on October 19, 1951, in Milan, a son to Ralph and Clara Centers Brandes, II. He married Denise Bennett on July 9, 2011 in Milan. Ralph spent his career as a diesel mechanic. When Ralph wasn't working, he enjoyed fishing, woodworking, gardening, mowing the grass and most of all, loved to spend time with his friends and family. On Monday, March 1, 2021, at the age of 69, Ralph passed away peacefully at home surrounded by his loved ones.

Those surviving who will cherish Ralph's memory include his wife, Denise Brandes of Milan; four children, Edith Brandes of Osgood, Amanda Struckman of Milan, Luciana (Tim) McConnell of Milan, Carmelita (Bill) Brown of Milan; two step-children, Joseph (Chelsea) Holcroft and Sarah Holcroft all of Madison; twenty-three grandchildren, Christina Brandes, Kristina McConnell, Sean McConnell, Tiffany (Joe) Scruggs, Sarah Struckman, Echo Roark, Aaron McConnell, Richard Andrew Struckman, Stephan Horn, Ashley Brown, Austin Burdett, Tiffany (Shelby) Burton, Dustin Morgan, Kelsey (Kenton) Graham, Caitlyn Morgan, Destiny Brandes, Danielle Brown, Hunter Holcroft, Brady Brown, Waylon Lewis, Owen Holcroft, Laine Holcroft and Lily Lewis; thirty-one great-grandchildren; two brothers, Linden (Yvonne) Brandes of Brookville and Greg (Pam) Brandes of Milan, as well as several aunts, uncles, nieces and nephews. Ralph was preceded in death by both of his parents, one brother, Gary Brandes and a great-grandson, Jayce Struckman.

Friends may visit with the family on Thursday, March 4, 2021 from 5:00 p.m. – 8:00 p.m. at Cook Rosenberger Funeral Home in Sunman. Funeral services will be held on Friday, March 5, 2021 at 11:00 a.m. and burial will follow in Old Milan Cemetery immediatley after. Memorial contributions can be directed to the Margaret Mary Outpatient Cancer Center, Oncology Department or to Margaret Mary Hospice in Batesville. To sign the online guestbook or to leave personal memories, please visit www.cookrosenberger.com. The staff of Cook Rosenberger Funeral Home is honored to care for the family of Ralph Brandes, III.

Due to COVID-19 precautions, all attending must follow Governor Holcomb's madates: You must wear a face mask; you must social distance; funeral home attendance is limited to 50 people at any one time; and if you are not feeling well, or if you have a compromised immune system, you are encouraged to stay home.