Randy Buchanan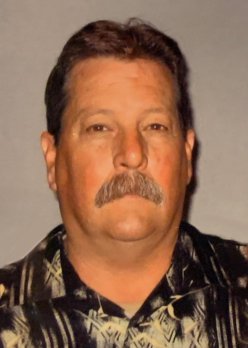 Randy Buchanan, 70, of Versailles, Indiana passed away Saturday, October 9, 2021. He was born in Guymon, Oklahoma on July 2, 1951 the son of Bobby Lee and Willibelle Smith Buchanan.

Survivors include his daughters, Shannon (Matt) LeDoux of Cave Creek, Arizona, Crystal (Ryan) Shatswell of Bixby, Oklahoma, and Ashley (Tim Jr.) Mills of Versailles; seven grandchildren Grace, Cash, Austin, Emma, Ella, Lyla and Nash; two brothers Bobby (Gwen) of Galveston, Texas and Blane of Waverly, Iowa; one sister Sherry (Ken) Nuss of Cedar Falls, Iowa. He was preceded in death by his parents, two brothers Barry and Ron, and one granddaughter.

Randy graduated high school in Hooker, Oklahoma in 1969 and then attended Oklahoma State University. Randy often spoke of fond memories managing Bill's Italian Foods, a restaurant in Stillwater, Oklahoma where he received the award for "Master Loafer." He went on to manage a country club in Baton Rouge, Louisiana and then owned Buchanan Construction in Broken Arrow, Oklahoma. After 27 years of dedicated service as a mechanic and structural engineer liaison, Randy retired from American Airlines. He was very committed to his career and won several awards.

Randy was also a man of many talents and had a sharp wit. In his younger years, he traveled with his family to custom cut wheat across Oklahoma, Kansas, Nebraska and the Dakotas. Randy played guitar, sang, and loved to dance. He also enjoyed boating and fishing at Lake Tenkiller in Oklahoma, mowing the lawn, woodworking, bowling, and tending to his vegetable garden. One of his biggest joys was coaching his girls in softball and basketball. In his later years, he became a crossword puzzle extraordinaire, completing many volumes of crossword puzzle books. Randy also enjoyed checking on the beans from the view of his favorite golf cart and taking care of his beloved dog, Bosco. An amazing and devoted father, he was always there for his girls and knew what they needed, whether it was a listening ear, a warm hug, a steak dinner from his backyard grill, or laughter.

A private family gathering will be held at a later date. Memorials may be directed to Our Hospice of South Central Indiana or to Manderley Health Care Center, whose gentle care and loving support has meant so very much to his family. Randy will be deeply missed by those who loved and cared for him. Stratton-Karsteter Funeral Home has been entrusted with the arrangements.