Regina(Hensley)Benham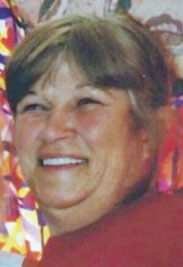 Regina Charlene (Hensley) Benham, age 64 of Holton passed away on Wednesday October 26, 2022. She was born in Milan, Indiana on April 1, 1958.

Regina was graduate of South Ripley High School Class of 1976. She entered the workforce after school spending several years at local manufacturing places. Her favorite title was however, mom. Her family was her pride and joy and her grandchildren met the world to her. She enjoyed staying at home and playing various computer games and time with her friends.

She is survived by son Jeremy Benham of Holton, daughter Amanda Budd of Batesville, granddaughter Kendall Budd, grandsons; Killian Budd, Kane Budd, and Kalvin Budd, and brothers; Ray Hensley, Jay Hensley, and Dave Beach. Regina was preceded in death by husband Dennis Benham, her parents, and sister Yvonne Smith.

Visitation will be held from 4-5 pm. Sunday October 30, 2022 at Neal's Funeral Home in Osgood. Memorial service will be held at 5 pm., also at Neal's. Online condolences may be placed at Nealsfuneralhome.net

To send flowers to the family or plant a tree in memory of Regina Charlene (Hensley) Benham, please visit the funeral home's floral store.