Reverend Leonard Edwin Waller, Sr.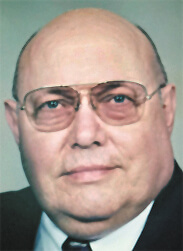 Reverend Leonard Edwin Waller, Sr., age 81 of Versailles passed away early December 26, 2021 in Richmond, IN. He was born on June 9, 1940 the son of the late Charles and Mina Waller in Harrison, Ohio.

Leonard grew up along with his brother and sisters in Harrison, and was a graduate of Harrison High School Class of 1958. Leonard entered the workforce. Leonard's aunt had met a young lady helping family friends with an egg route. She encouraged Leonard to write the young lady, these letters would forever change his life. He would begin to write Twyla Morgan and they had their first date attending the Junior Senior Play at Holton High School in 1960. They were united in marriage on November 24, 1962, recently they celebrated their 59th wedding anniversary.

Leonard worked for 29 years for US Shoe factory before retiring in the mid 80's. However he answered his true life calling and attended Nazarene Bible College in 1988. Upon his graduation in 1991 he took his first pastorate in Fairbury, Nebraska. His final retirement came from Lemars, Iowa in 2010. He and Twyla returned to the Versailles community.

Leonard will be deeply missed by wife Twyla, sons; Steven of Versailles, Brian (Suzy) of Cincinnati, and Jason (Ann) of Bellevue, Nebraska, grand children Hannah (Greg) Collins on Forth Branch, IN, Nathaniel (Laura) Waller of New Lenox, IL, Esther (Jacob) Jones of Troy, MI, Breanna (Andrew) Mobley of Guilford, IN, Brittany (Ryan) Moore of Guilford, IN, Bethany (Cyle) Pickens of Cincinnati, OH, Katrina (Tyson) Cabarubio of Canton, GA, Megan Waller of Hendersonville, TN, Jonathon Waller of Bellevue, NE, and David Waller of Bellevue, NE, along with great grandchildren Albigail Faith, Macie Lynn, Tucker Moses, Emma Grace, Adeline Rose, Katherine Grace, Timothy Evan, Teddy, and Amelia Joyce. He was preceded in death by son Leonard E Waller Jr., his parents, brother Charles H Waller Jr., and sisters; Minnie Baars, Mildred Hume, and Vonda Bell Waller.

Visitation will be held on Wednesday December 29, 2021 from 10 am.-12 pm. At Neal's Funeral Home in Osgood. Funeral service will follow at 12 pm., also at the funeral home. Burial will take place at Union Flat Rock Baptist Church Cemetery. Memorials can be given to Ripley County EMS. Online condolences may be placed at Nealsfuneralhome.net.