Richard G. Hutter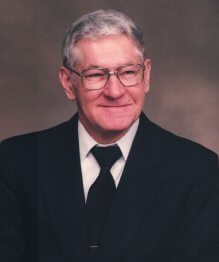 Richard G. Hutter, age 86, of Benham passed away at 7:00 a.m., Tuesday, January 26, 2021 at The Waters of Dillsboro Manor. He was born in Peru, Indiana on Novemer 16, 1934 the son of Arthur and Pauline Bender Hutter. He was married to Luciel Harper on September 1, 1960 and his wife of 60 years survives. Other survivors include one son Robert Rogers of Rancho Mirage, California; four daughters Faith (Leo) Broerman of Cincinnati, Laura (Lonnie) Jester of Madison, Nancy (Gary) Bradburn of Brookville and Joyce (Gerald) Steele of Davenport, Florida; 14 grandchildren and 34 great-grandchildren; one brother Paul Hutter of Versailles; three sisters Marian McKittrick of Versailles and Gertrude Hutter and Clara Goldschmidt both of Ocala, Florida. He was preceded in death by his parents, his son Richard Paul Hutter, brothers Arthur and Robert Hutter and his sisters Pauline Hutter and Laura Coldren.

Mr. Hutter was a 1953 graduate of Versailles High School. On November 18, 1953 he enlisted in the US Army and was a veteran of the Korean War. Richard attained the rank of Sp3 and served with the 1st Infantry Division. For service to his country, Richard received the National Defense Medal, United Nations Service Medal and the Korean Service Medal. He was discharged from the service on November 16, 1956. In civilian life he was a truck driver for Glen Morris in Versailles, worked in the machine shop at Cummins in Columbus for 30 years and retired from Holset in Madison where he worked on the assembly line. Richard enjoyed woodworking, fishing and travel. he and Luciel's travels took them to nearly every state in the Continental United States and far from home as the North Pole. Richard was a member of the Concord Wesleyan Church.

Funeral services will be held on Saturday, January 30, 2021 at 12:00 p.m. at the Stratton-Karsteter Funeral Home in Versailles with Rev. Jerry Vandervort of the Concord Wesleyan Church officiating. Burial will be in the Benham Cemetery. Visitation will also be on Saturday beginning at 10:00 a.m. Memorials may be given to the Diabetes Foundation or the Benham Cemetery in care of the funeral home.