Robert A. Briggs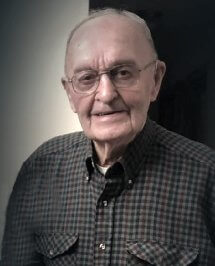 Robert A. Briggs, 97, of Versailles passed away at 3:30 p.m., Friday, June 11, 2021 at the Margaret Mary Community Hospital in Batesville. He was born near Vevay on June 23, 1923 the son of Maurice and Millecent Clemens Briggs. He was married to Imogene Willoughby Morton on September 24, 1993 and she survives. 
Other survivors include two sons Denny (Sue) and Greg (Lisa) Briggs both of Vevay; one daughter Jennifer Sparks of Indianapolis; three step-daughters Linda Kelso, Robin Morton, and Debbie (Kevin) Mack all of Versailles; step-son Mark (Lisa) Morton of Rising Sun; 5 grandchildren, 5 great-grandchildren, and 2 great-great-grandchildren. He was preceded in death by his parents, his brother Ken, and his sister Shirley Hart.
Mr. Briggs was a 1941 graduate of Vevay High School. He was a Marine Veteran of WWII where he served as an aircraft mechanic, rising to the rank of Sergeant. For service to his country Bob received the Good Conduct Medal. In civilian life Bob attended the Indianapolis Business College and worked at Allisons in Indianapolis. He spent the majority of his working career as a dairy farmer in Switzerland County and also worked as an ABS technician for 42 years. Bob had the privilege of making the veteran Honor Flight to Washington, DC and also the honor of being able to place a wreath on the Tomb of the Unknown Solider. He also enjoyed being part of the McDonald's coffee club in Versailles, following IU basketball, the Reds, and working the farm with his sons. Bob was a member of the Versailles American Legion.
Funeral services will be held at 7pm on Monday, June 21st at the Stratton-Karsteter Funeral Home in Versailles with Rev. Mike Cantrell officiating. Visitation will also be on Monday beginning at 5pm. Military honors will be conducted by the Versailles American Legion. Memorials may be given to Rescue 69 or the Versailles American Legion in care of the funeral home.