Robert Edward "Sunny" Vest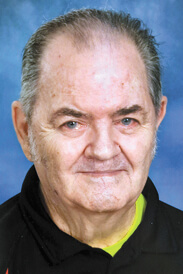 Let Us Pause To Honor the Memory of Mr. Robert Edward "Sunny" Vest.

Mr. Robert Edward "Sunny" Vest, age 82, of Madison, Indiana, entered this life on August 2, 1940 in Clark County, Indiana. He was the loving son of the late Amos and Dorothy Lewis Vest. He graduated from New Washington High School in 1959. On November 3, 1962 he was united in marriage to Virginia E. Long Vest in Charlestown, Indiana, and together they raised five dear children. He retired from Madison Precision in 2003 after four years of service and then he worked for the city of Madison as a bush hog operator for two seasons. Sunny had earlier worked at Envirex for nine years and Williamson Heater for 12 years as well as owning and operating Sunny's Lawn Care for a number of years. Sunny was a member of Hopewell Community Church and had attended Versailles Church of Christ as well. He enjoyed collecting toys and spending time with his family. Robert died on Wednesday, October 5, 2022, at 12:26 p.m. at the Norton King's Daughters' Hospital in Madison, Indiana.

A LOVING FAMILY
Robert will be missed by his sons, Sunny Vest and his wife Anita of Madison, Indiana, Douglas Vest and his wife Georgia of New Port Richey, Florida, and James and his wife Dana of Versailles, Indiana; the twins, John Vest and his significant other Ariel of Montpelier, Indiana and Jenny Vest and her companion John Long of Madison, Indiana; his grandchildren, Jeff Vest (Jenna B.), Jenna Vest, Amanda Simmons, Megan McCollum (Nick), Lindsey Pietrykowski (Joe), Alexander Simmons (Maggie), Taryn Stevens (Brendan), Collin Vest (Tori), Gideon Vest, Lindsay Skirvin (Robert Surrena), Allyson Skirvin (Carter Hay), Devin Vest (Abby), Alisha Owens (Kasey) John Robert Vest, Peyton Shafer, John Paul Vest, Haizley Vest, Josh Kendall (Emily), Jessica Kendall, Chris Kendall (Kelsie); his numerous great grandchildren; his brothers, Dennis Vest of Tennessee, Jerry Vest of Charlestown, Indiana, Jeff Vest of Louisville, Kentucky, and Carlos Vest of Charlestown, Indiana; his sisters, Judy McCawley of Charlestown, Indiana, Wanda Vest of Charlestown, Indiana, and Lana Elam of Scottsburg, Indiana. He was preceded in death by his father, Amos Vest, his mother, Dorothy Lewis Vest, his brother, Douglas McArthur Vest, and his wife, Virginia E. Long Vest.

FUNERAL CEREMONY
Funeral services were conducted Monday, October 10, 2022, at 11:00 a.m. by Pastor Earl Thomas and Pastor L.C. McCawley at the Morgan & Nay Funeral Centre, 325 Demaree Drive Madison, IN. Interment was in the Grandview Memorial Gardens, 9306 North US 421 Madison, IN.

MEMORIAL EXPRESSIONS
Memorial contributions may be made to the Parkinson's Foundation. Cards are available at the Morgan & Nay Funeral Centres of Madison and Hanover. Online condolences, remembrances and memorials can be left at www.morgan-nay.com