Robert Lee McIntosh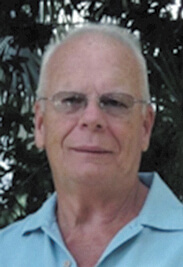 Robert Lee McIntosh, age 75 of Holton passed away early December 12, 2022 in Louisville. He was born in Milan, Indiana on July 11, 1947 the son of the late Joseph and Lucy (Duff) McIntosh. He was welcomed home by his brothers and sisters, Robert was the youngest of 13.

He attended New Marion School before graduating from South Ripley. Upon completion of high school He proudly served in the United State Army for 2 years. He returned back to the family farm after his time in the service. A camping get together on the farm would forever change his life. Bonnie (Wingate), along with a group of friends stopped by. The campfire never went out, they were married on September 24, 1971 and recently celebrated their 51st anniversary.

Robert spent several years working at the Jefferson Proving Grounds in Madison, upon its closing, he went to work at Lowes Distribution. He retired from Lowes 3 years ago. He had a few passions in his life, Robert loved the outdoors whether it be hunting or fishing. He spent hours devoted to it. His family was his pride and joy, especially his new great grandchildren.

He will be dearly missed by wife Bonnie, daughter Jennifer (Allan) Hendley, grandkids; Jessica McIntosh, Chelsea McIntosh, Cheyenne (Brandon) Ball, and Crista Gayheart, step grandchildren Cheyanne Hendley and Lela Hendley, great grandchildren John Michael Ball and Jackson Lee Ball, and sisters Faye, Joyce, and Joan. He was preceded in death by his parents, son Robert "Bobby" Lee McIntosh II, sisters June, Mary, Ruby, and Ruth, along with brothers Joseph, Rudolph, Howard, Silas, and Ken.

Visitation will be held on Thursday December 15, 2022 from 12-2 pm., at Neal's Funeral Home in Osgood. Funeral Services will be held at 2 pm. Memorials may be given to the American Cancer Society in care of the funeral home.