Robert Steven "Steve" Baugh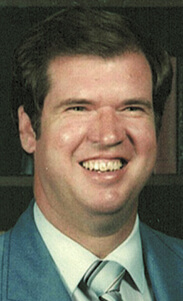 Robert Steven "Steve" Baugh of Versailles, IN entered into eternal rest at 12:35pm Monday, December 12, 2022 at Margaret Mary Hospital in Batesville, IN.
Steve was born April 11, 1947 in Decatur County, the youngest son of Keith and Emma (Carter) Baugh.

He was married to Lynn (Hoban) Baugh on January 26, 1969 and she survives. Other survivors include their son David (Lisa) Baugh of Versailles, IN and grandchildren Jacob Baugh of Greenwood, IN and Danielle Baugh of Evansville, IN. He is also survived by sister Shirley Hooten of Columbus, IN, brother Gene (Sharon) Baugh of Carmel, IN, and sister in-law Connie Baugh of Tampa, Fl. He was proceeded in death by both of his parents, his youngest son who passed in 2009, Greg Baugh, his siblings Shelley Baugh, Karen (Bob) Elliott, and brother in-law Bill Hooten.

Steve had a love of sports and grew up playing basketball in the barn lot on his family farm in Forest Hill, which was one of his first memories. At Jackson High School in Decatur County, Steve was an all-around athlete, excelling in basketball, baseball, and track. In 1964, he was selected to the high school All American team. He set the all-time Decatur County points scored record with 1,982 points; a record that still stands. Following high school, Steve continued his basketball career at Florida State for one year. He then enlisted into the Army during the Vietnam War, where he was a payroll master with the 1st Infantry Company for two years going from Private E-1 to Sargent E-6 while stationed near Saigon.

Following his army service, he began his insurance career. He spent 12 years with Farm Bureau in Decatur County, before coming to Versailles with State Farm, where he just celebrated his 40th anniversary with the company. Through his State Farm business, Steve generously supported the area schools, Special Olympics, and his community. His passions included golf, playing cards, and spending time with family and friends. You knew he liked you if he was giving you a hard way to go.

Steve was a member of the Versailles Baptist Church, where he was the treasurer, a choir member, and a trustee. He was a fifty-two-year member of the Versailles American Legion Leora Weare Post 173.

Visitation will be from 3:00-6:00 PM on Sunday, December 18th at Stratton-Karsteter Funeral Home.

Funeral services will be held at 11:00 AM on Monday, December 19 at Stratton-Karsteter Funeral Home with Mike Cantrell of Versailles Baptist Church officiating. Interment will follow services at Cliff Hill Cemetery with Military Honors performed by the Versailles American Legion Leora Weare post 173.

Memorials may be given to Versailles Baptist Church or Cliff Hill Cemetery in the care of Stratton-Karsteter Funeral Home.