Roger Neal Richter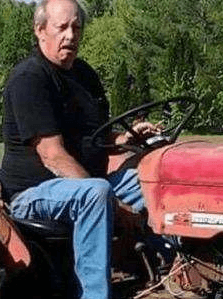 Roger Neal Richter, 77, of Holton, passed away on January 19, 2021. He was born on October 2, 1943 in Delaware, Indiana the son of James and Luella (Struckman) Richter. Roger was a United States Army Veteran serving in the 101st Airborne. He worked until retirement at Cummins in Columbus, Indiana. He was a member of the American Legion. He enjoyed his grandkids, farming and his 1967 Camaro.

Survivors include: Daughters, Becky (Thomas) Richter Druschel and Kimberly (Allen) Richter; Grandchildren, Sean (Jennifer) Vest, Austin Vest, Kylie (Clayton) Vest, Daisy (Jasmine) McRoberts, Jozie (Emma) McRoberts, Brady McRoberts, Dalton Richter, Logan Richter, Khloe Tyler, Rocky Tyler, Jr., and Sophia Richter; great-grandchildren, Lucie Vest, Gunner Vest and Adalynn Vest; Brothers, Dave (Connie) Richter, Terry Richter and Randy Richter; Nephews; Jimmy Richter and Phil Richter and Niece, Ruth Richter. He was preceded in death by his parents, wife, Debra (Hittle) Richter; Daughter, Michelle Richter; and Brother, James Richter.

A celebration of life will be held at a later date. Gilliland-Howe Funeral Home has been entrusted with the arrangements.