Roland Richard Gudgeon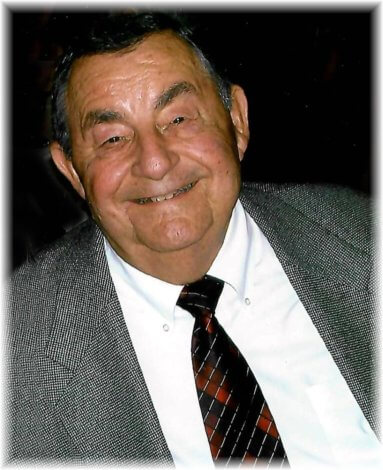 Roland "Rod" Richard Gudgeon, age 84 of Batesville, Indiana peacefully passed away on Wednesday, October 7, 2020 at St. Andrews Health Campus. The son of Richard E. and Ada M. (Shorten) Gudgeon was born on December 14, 1935 in Milan, Indiana.

The US Army veteran was a member of the Batesville American Legion Post #271, the Batesville Lodge F&AM #668 and a former member of TriCounty Coonhunters. Rod worked in the warehouse at Batesville Casket Company for many years until he retired in 1998.

Rod was always keeping busy. For a time he coached baseball, namely the Braves little league team. He liked to spend his time bowling and was really into camping, always ready to go with friends or family. Every year Rod put out a big garden. He and Maxine would can a lot of the vegetables and share the harvest with their family. He enjoyed woodworking too, making different kinds of furniture, even some for the grandkids. Going to the State Fair was another annual event he liked to attend usually with grandkids and family in tow. Of course, he was always up for giving everyone a tractor ride around the yard too. Most of all, Rod enjoyed just being with his family, especially the grandkids and his friends.

He will be dearly missed by his wife, Maxine (Shook) Gudgeon of Batesville; son, Michael Gudgeon (Kim) of Batesville and daughters, Mandi McCoy (Doug) of Indianapolis, and Shelly Hertel of Batesville; grandchildren, Kelsie Gudgeon, Mitchell Gudgeon, Christian McCoy and Alex McCoy.

In addition to his parents, he was preceded in death by his brother, Donald Gudgeon and sister, Dorothy Busteed along with two sisters, Ruthie Mae and Betty Jean Gudgeon who died as children.

Visitation was Saturday, October 10, 2020 with funeral services starting at 1:00 p.m. all at Meyers Funeral Home in Batesville. Rev. Shawn Crisman officiatied. Burial followed at Batesville United Methodist Church Cemetery, with military honors conducted by the Ripley County VFW Post #3183 and Prell-Bland American Legion Post #271.

Memorials may be given to the Mud Pike Cemetery c/o the funeral home by mailing to, Meyers Funeral Home, P.O. Box 202, Batesville, IN 47006. You are welcomed to leave a message at www.meyersfuneralhomes.com on Rod's obituary page for the family in the online guestbook.