Rose Luellen Holt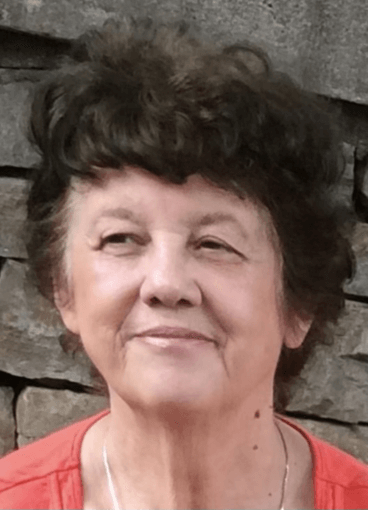 Rose Luellen Holt, 76, of Milan passed away Tuesday, July 6, 2021, at Christ Hospital. Rose was born to Howard and Florence (Overholtz) McConnell on Sunday, October 15, 1944. Rose married Jerry R. Holt on August 12, 1961, and they shared almost 60 years of marriage together. Rose was a faithful member of Berean Baptist Church and will be missed by her church family. Rose spent 25+ years, until her retirement, as one of the owners and managers of The Reservation Restaurant in Milan where she created the daily specials and many of the homemade sauces and dressings.

Rose was a devoted wife and mother. Her children meant the world to her, and she loved them, nurtured them, and taught them about a faithful walk with the Lord. Rose was a loyal friend to many. Everyone was made to feel special around Rose. Her hospitality started in the kitchen, and all were welcome. She loved, cooked, and prayed for her guests. She took time to get to know each person and welcomed them back time and time again. She had a quiet strength, an admirable work ethic, and a loyalty to friendship.

Rose enjoyed gardening, canning and her beautiful flowers. She loved spending time with her grandchildren and great-grandchildren. They knew Granny always had a hug and a popsicle for them and they visited often for those hugs.

Rose will be greatly missed by her surviving family members including her loving husband, Jerry; sons, Jeff (Becky) Holt, Greg (Lori) Holt, Stanley (Jody) Holt; daughter Laura (Roger) Hountz, all of Milan; grandchildren, Jessica Holt, Katie (Jaclyn) Holt, Daniel Holt, Emilee Holt, Ellie Holt, Jeremy (Holly) Hountz, Matt (Cheyenne) Hountz, Luke (Emma) Hountz, Maggie Holt, and Mollie Holt; nine great grand-children; brothers, Gary (Brenda) McConnell, Harry (Nancy) McConnell, Paul (Patty) McConnell, sister, Ruth McConnell, and many nieces and nephews and extended family members.

Rose was preceded in death by her parents, brothers, Raymond McConnell and Dave McConnell.

Family and friends gathered in remembrance of Rose from 5 – 8 PM Friday, July 9, 2021, at Hope Baptist Church, 15593 Hwy U.S. 50, Dillsboro, IN 47018. A service remembering Rose was held at 11 AM Saturday, July 10, 2021, at Hope Baptist Church, with Pastors Charlie Davis and Tom Holt officiating, and a visitation one hour prior to service time. Burial followed in New Craven Cemetery. Memorials may be given in honor of Rose to Indiana Special Olympics – ROD. Laws-Carr-Moore Funeral Home was entrusted with arrangements, Box 243, Milan, IN 47031, (812)654-2141. Please reach out through their website at www.lawscarrmoore.com to leave an online condolence or a memory of Rose for her family.