Scott Edward Patrick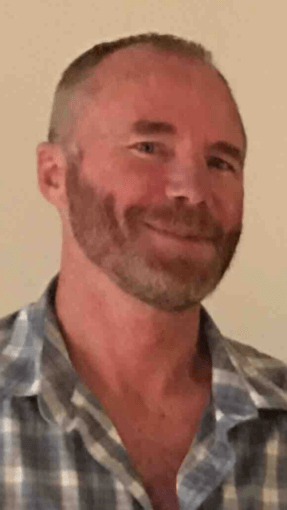 Scott Edward Patrick, 59, of Clearwater Florida, formerly of Versailles, Indiana passed upward from his Earthly home to his Heavenly home on July 30, 2020 at 10:10 a.m.. Born in Cincinnati Ohio, he also lived in Indiana then to Florida where he met his second wife, Suzette Elisa. He is proceeded in death by his parents, Ed and Shirley(Chandler) Patrick.
He is survived by step-daughter Chanel Marie; his two children Leah Marie and Jared Scott in whom has his two grandchildren, offspring of Brenda Sturgeon whom he met and married after South Ripley High School, as well as meeting his best friend Curtis Sturgeon. Scott is also survived by his one brother Eddie, eldest of sisters, Cynthia (Chris) Cohn with 2 sons Matthew and James; Cassandra Stotz with two children, Brandon and Lindsey; Misty with daughter, Hayley and grandson Jaceon.
Scott had many of family and friends. He loved to hunt and fish. He was a master printer for many years, then had his dream job of being a train conductor. His dream job came to an abrupt end when little did he know that his lungs became the culprit and he became disabled. In 2018 he received a double lung transplant that eventually caused complications leading to his eyes closing forever here on Earth but wide open in Heaven. All that knew Scott will miss him dearly. His only regret was not surrendering to the Lord sooner. Scott's last words were, "I love you." He lives Forever in Glory with God ALMIGHTY! Thank you Jesus for providing a way for those that surrender to Your Will and not our own.
Graveside service with be held at 10:00 a.m. on Thrusday, August 6 at Cliff Hill Cemetery.