Sharon E. Whitehead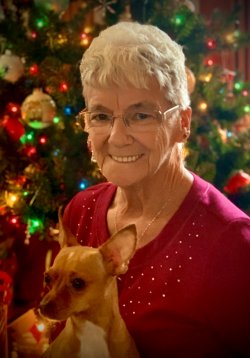 Sharon E. Whitehead, 78, of Versailles passed away at 7:35pm, Sunday, December 12, 2021 at the University Hospital in Cincinnati. She was born in Vernon on May 4, 1943 the daughter of William and Mildred Knarr Vinson and was raised by her mother and her step-father Edward Rouse. She was married to Jim Whitehead on October 25, 1963 and he preceded her in death on August 1, 2008.

Survivors include three sons James D. (Natalie) of Cumming, Georgia, Gary (Samantha) of Houston, Texas, and Jay (Sandy) of Sunman; 11 grandchildren and 5 great-grandchildren. She was also preceded in death by her parents and her brother William Vinson.

Mrs. Whitehead was a 1961 graduate of Vernon High School where she was the class valedictorian. After high school she attended Ball State University where she studied education. Jim and Sharon spent several winters in the Clearwater-Safety Harbor area of Florida. She was well-known in the Versailles area through her many years as a teacher's aide at the South Ripley Elementary School and also for the several years she worked the local election boards. She enjoyed golf, crocheting, and attending her grandkids sporting events. Sharon was a member of the Tyson United Methodist Church and also of Kelly's Hidden Acres Country Club in Milan.

Sharon's wishes were to be cremated and a celebration of her life will be held on Saturday, December 18th at 11am at the Tyson United Methodist Church with Rev. Mark Zerkel officiating. Visitation will be on Friday from 5pm to 7pm at the Stratton-Karsteter Funeral Home in Versailles and on Saturday from 10am until time of services at the church. Memorials may be given to the Tyson United Methodist Church Endowment Fund for scholarships in care of the funeral home.