Sharon Sue Drummond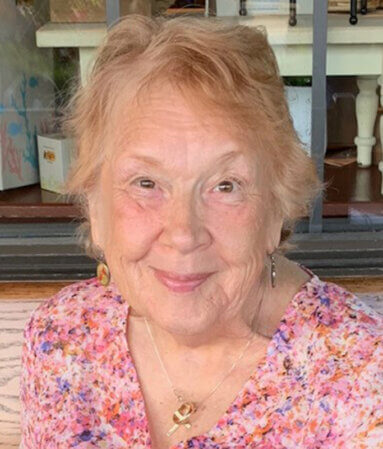 Sharon Sue Drummond, 79, of Shelbyville, passed away Tuesday, June 20, 2023, at her home. She was born August 28, 1943, in Shelbyville, the daughter of Charles Ray and Marjorie (Wells) Shaner.

Sharon is survived by her daughter, Tamara Drummond Butler and husband, William, of Shelbyville; son, Andrew James Drummond and wife, Karen, of California; sisters, Sheila Shaner and Suzanne Shaner, both of Shelbyville, and Shelley K. Wilson of Luray, Virginia; granddaughters, Hannah E. Butler and May R. Drummond; one nephew; and two nieces. Sharon was preceded in death by her parents; husband, James A. Drummond, MD; brother, Kevin O. Shaner; and sister, Saundra Walden.

In 1961, Sharon graduated from Shelbyville High School. She received her nursing degree (BSN) from Indiana University School of Nursing in 1965. On September 11, 1965, she married James Arthur Drummond, MD.

Sharon and Jim enrolled in Lexington Theological Seminary in 1967. Under the supervision of the United Christian Missionary Society, the couple began a mission in The Democratic Republic of The Congo (Zaire). While in The Congo, Dr. Drummond and Sharon worked in the town of Boende at the local hospital. The Drummonds completed their Master of Divinity degrees in 1970, just prior to the end of their two-year mission.

Upon returning home, Dr. Drummond and Sharon eventually decided to relocate to Milan, in order to take over the medical practice of Dr. Warn, who was retiring. They ultimately expanded their practice to include Osgood as well. The couple worked together every day, as doctor and nurse practitioner, until their retirement on December 20, 2013. She was an avid reader and a member of the Disciples of Christ Christian Church.

Visitation will be from 11 a.m. to 1 p.m. Saturday, June 24, 2023, at Freeman Family Funeral Homes and Crematory, Carmony-Ewing Chapel, 819 S. Harrison St. in Shelbyville.
Funeral services will follow at 1 p.m. Saturday, at the funeral home. Interment will be at Forest Hill Cemetery in Shelbyville.

Memorial contributions may be made to St. Jude Children's Research Hospital, 501 St. Jude Place, Memphis, Tennessee 38105-9959. Online condolences may be shared with Sharon's family at www.freemanfamilyfuneralhomes.com.