Shirley June Bruce Dennerline Howard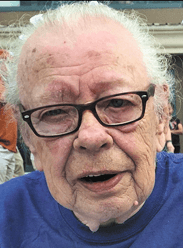 Shirley June Bruce Dennerline Howard of flower Mound, Texas, was born on May 8th, 1938. Her mom, Bernice Bruce, had always argued that her birthday was on the 9th, having been heard to have said on several occasions, "I know by God, as I was there."
Shirley departed this world on December 23rd, 2020. She was proceeded in death by her husband, Jerry R. Howard and her sister Mary Payne. Also, her mother, Bernice Bruce and her father, Willard Bruce. She leaves her brother Samuel Bruce, her son Jack Dennerline, grandsons, Joseph and Justin Dennerline, many nieces, nephews, cousins. All scattered all across this nation that she loved so well.

Shirley had several passions in her life. Her horses and almost all animals. She drew the line at snakes though. She did not like snakes. In her youth, she was a great Powder Puff stock car driver as I was told. She even had trophies of her wins. It was also said that she was water skiing the day she gave birth to her son. Shirley was never one to just sit around for very long. She was always doing something from childhood on.

Shirley was never afraid of hard work. She was a very strong and independent woman. She was always up for one adventure or another. She liked her road trips, especially with family and trying new ventures. She was well known to be able to sew, knit, crochet or otherwise craft almost anything.

Shirley was also very intrigued with whatever the new gadget was on TV.

We all will surely miss her jokes, laughter and her hugs.

To the best of my knowledge, she out lived all of the Bruce and Westerman women. Although, I could be mistaken.

I would also like to take a moment to thank her Doctors the last several years as they were directly responsible for extending her life as long as they did.

It is respectfully requested that in leu of flowers, donations be made to either your local animal shelter or to your local police or first responders.