Stanley Lynn Mozingo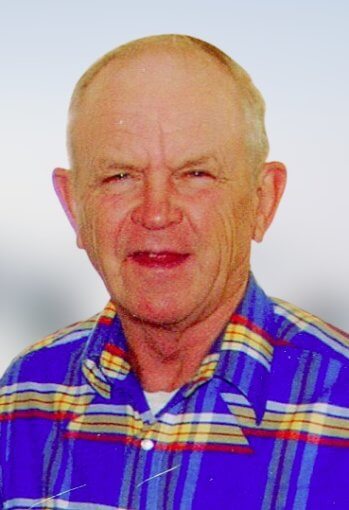 Stanley Lynn Mozingo, 80, of Osgood, passed away at 6:25 p.m. on Tuesday, March 1, 2022 at St. Andrew's Health Campus in Batesville. He was born on July 30, 1941 in Decatur County, the son of Lowell Franklin and Velma Enid (Jones) Mozingo.

He attended Napoleon Grade School and enlisted in the Indiana Army National Guard with his buddy, Fred Martin. He was employed by BCA, Sears, hauled pulp wood, built fences all over Southern Indiana & Ohio from 1971-2019 and White's Auction Barn in Brookville. He was a Jac-Cen-Del school board member for 2 terms, never missing a meeting. In 1989 he was the founder of the Indiana Wagon Train and Outrider Association and they still hold meetings and ride events to this day. Stanley enjoyed wagon trains, training mules, playing pool, auctions, hunting mushrooms and spending time with his family. His grandchildren were his pride and joy. He was a very hard worker and will be deeply missed.

He married Ruth Fern Burgess on June 15, 1965 in Greensburg, and she survives. Other survivors include his daughters, Bonnie (Carl) Billman, Connie (David) Mozingo-Canada, Cheryl Mozingo Bowling and Julia (Marvin) Kirkland; sisters, Reita Watson, Vickie (Sam) Wentzel and Wilma Struckman; brothers, Aaron (Melinda) Mozingo and Earl Mozingo; 12 grandchildren and 9 great grandchildren. He was preceded in death by his parents; sisters, Andrienne Kay Compton and Janet Lee Colson; brothers, Marlin "Bud" Mozingo, Ivan Mozingo, Dyer Mozingo and Fred Mozingo; Baby Kirkland, Addilynn Fern Hardesty.

Funeral services were conducted at 2:00 p.m. on Saturday, March 5, 2022 at the Bass & Gasper Funeral Home in Westport with Pastor Michael Workman officiating. Burial followed at Rockcreek Cemetery. Visitation was held on Saturday, March 5, 2022 from noon until time of service at 2:00 p.m. Memorial contributions may be made to assist with funeral expenses through the funeral home. Online condolences can be made to the family at www.bassgasper.com.