Terry G. Shaw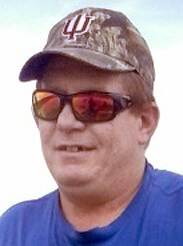 Terry G. Shaw, 52, of Rushville, IN, passed away peacefully at his home on June 19, 2022. He was born July 30, 1969 in Lawrenceburg, IN, to Ruth (Sizemore) Shaw Taylor and Larry G. Shaw, Sr. He married the love of his life Bertha (Duncan) Shaw in Rushville on March 4, 2014 and she survives.

Mr. Shaw was a construction worker by trade. He also liked to work on motors and do other mechanical work. He enjoyed coon hunting, fishing and camping. Most of all he enjoyed being with his family, whom he loved dearly.
He is survived by his wife, Bert, daughter Ashley Butler and son, David Butler, both of Rushville, his mother, Ruth Taylor of Rushville; two sisters: Lori (Gary) Walston of Rushville and Shellie (Lance) Wenning of Louisville, KY; one brother, Gary (Marcie) Shaw of Madison, IN; and two grandsons: Logan and Colton Butler; along with several nieces and nephews. He is preceded in death by his father, Larry G. Shaw, Sr. and brother Larry G. Shaw, Jr.

Services will be held at noon on Wednesday, June 29 at Todd's Funeral Home in Rushville with Mr. Shaw's uncle, Rev. Roger Smith of Milan, officiating the services. Visitation will be from 10:00 a.m. until time of the service. Memorials may be made to the family in care of the funeral home.