Terry Keith Swinney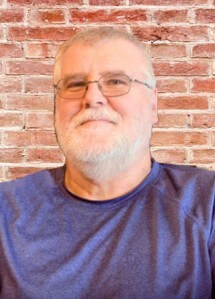 Terry Keith Swinney, 60, of North Vernon, formerly of New Marion, passed away on Wednesday, June 16, 2021, at Our Hospice of South-Central Indiana Inpatient Facility in Columbus. Born July 23, 1960, he was the son of William Adrian and Lora (May) Swinney. He married Margie Jane Jones on July 29, 1979, at Commiskey Baptist Church; she survives.

Terry was a 1979 graduate of South Ripley High School and attended Ivy Tech Community College for machine trades. He worked as a machinist for NTN Driveshaft in Walesboro and retired in June of 2017 after 24 years. Terry enjoyed hunting, fishing, farming, woodworking, and spending time with his wife and family.

Surviving with his wife, Margie, are his daughters, Michael (Ron) Schwipps of Milan and Amanda (Alan) Kelly of New Marion; mother, Lora Swinney of North Vernon; brother, Fred (Diana) Swinney of Canaan; sisters, Joan (Bob) Garrison of Eddyville, Kentucky and Carol Gill of Greensburg; and grandchildren, Alexandra Schwipps of Fishers, Haley Schwipps of Milan, and Evelyn Kelly and William Kelly, both of New Marion. He was preceded in death by his father, William Adrian Swinney.

A funeral service will be conducted at 11:00 a.m. on Wednesday, June 23, 2021, at Dove-Sharp & Rudicel Funeral Home and Cremation Service in North Vernon with the Rev. Drew Dukes officiating. Family and friends may call at the funeral home on Tuesday, June 22, 2021, from 4:00 p.m. until 8:00 p.m. and one hour prior to the service on Wednesday. Burial will follow in the Vernon Cemetery in Vernon. Memorials may be made through the funeral home in honor of Terry to the ALS Association or Our Hospice of Jennings County.