Thomas E. Wise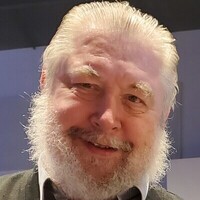 Thomas E. Wise, 64, of Dayton, died on Thursday, July 22, 2021, at Miami Valley Hospital. Thomas was born in Milan, Indiana, on April 1, 1957, to Albert E. and Wille Mae Maney Wise. He married Barbara Wright on August 11, 1984 in Cincinnati, Ohio, and they enjoyed over 36 years together. Thomas served as an Associate Pastor for the Valley View Church in Englewood. He was also active in men's ministry, the National Day of Prayer, and was the Ohio Representative for the National Governors' Prayer Team.

In addition to his wife, Thomas is survived by two daughters: Elizabeth Wise of Cincinnati and Martha Wise of Dayton; one sister: Susan Stogner; one brother: John Wise; and nieces and nephews: John Wise, Melinda Wise, Will Stogner, Edward Stogner, and Elizabeth Stogner. He was preceded in death by both of his parents.

Funeral services will be conducted at 12:30 p.m. on Saturday, July 31, 2021, at St. Paul United Methodist Church in Sunman with Rev. John Jaffe officiating. Interment will follow in St. Paul United Methodist Cemetery. Friends may visit at the church from 10:30 a.m. until the time of service.

For more information, to send condolences or to sign the online guest book go to, www.cookrosenberger.com. The staff of Cook Rosenberger Funeral Home is honored to serve the family of Thomas Wise. The family is requesting that those attending the funeral service wear a mask.