Thomas "Tom" J. White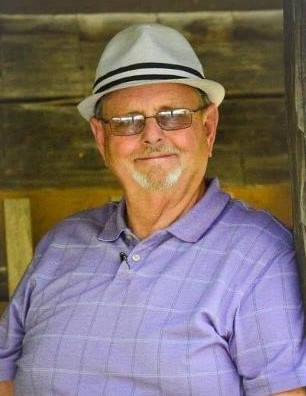 The town of Osgood lost a genuine smiling face and pleasant soul on Monday September 27, 2021, Thomas "Tom" J. White, age 71 passed away. Tom was born on February 28, 1950, the son of the late Orville and Rachel (Richey) White. He had a great childhood growing up with his brothers on the edge of town.

Tom was a graduate of Jac-Cen-Del High School Class of 1968. After high school he began his work career. Little did he realize that in 1971 a lady by the name Linda Druschel who returned to Osgood from the navy would catch his eye. They were set-up on a blind date and were united in marriage on October 16, 1971, they would be celebrating their 50th wedding anniversary.
Tom's career of driving a semi spanned over 50 years, beginning with Wade Thayer, then Baylor and Wal-Mart. He had retired last fall, however after a few weeks in Florida, he went back to work for Baylor on day runs. Tom enjoyed life, he and Linda had just returned from a trip out west a few weeks ago. His greatest joys came from spending time with his family, and he enjoyed his morning conversations with his buddies at the Whistle Stop solving the world's issues. He liked traveling and riding his Harley, attending Sturgis a few years ago.

Tom is survived by wife Linda, daughter Shannon (Troy) Alvey of Osgood, son Brandon of Cincinnati, brothers Harley (Ruth) White of Osgood and Dennis (Christie) White of Osgood, and granddaughter Melany Alvey. He was preceded in death by his parents, brother Kenny and Granddaughter Brandy Alvey.

Visitation was held on Monday October 4, 2021, from 4-7 pm. Funeral services were held on Tuesday October 5th at 10 am. Burial followed at Greendale Cemetery outside of Osgood. Memorials may be given to Greendale Cemetery or Osgood Fire Department in care of Neal's Funeral Home 306 S Walnut St., Osgood, IN 47037, (812) 689-4262.