Thomas W. McCain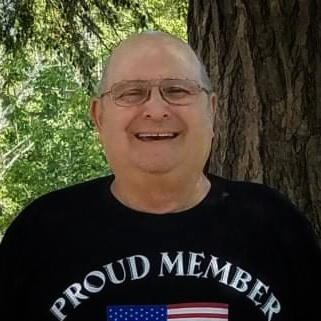 Thomas W McCain – Versailles, Indiana – August 6, 1937 – October 13, 2021, the son of Hazel L Post and Thomas A McCain. He married the love of his life, Linda L Kain, April 27, 1963, in Middletown, Ohio.

Mr. McCain was a 1956 graduate of Bishop Fenwick High School in Middletown, Ohio. He worked at Gillen-Crow Pharmacy during his high school years, then attended Ohio State University, to study pharmacy. He worked one year at Armco Steel in Middletown, prior to enlisting in the US Navy. He served as a Corpsman in Pediatrics at the Bethesda Naval Hospital in Maryland. He was then transferred to Camp Pendleton Marine Base in California where he served the remaining 4 years of his active enlistment, after which he served an additional 2 years in the US Naval Reserves, during which time he was also employed by Baker Funeral Home in Middletown, Ohio. In 1964, Tom returned to Armco where he worked in the Round House until he entered the Machinist Apprentice Program. He retired from AK Steel in 1992, and moved to a small farm in Indiana, where he worked in Security at Argosy Casino for 10 years, and later worked for Daniel Girod, of Canaan, Indiana.

Tom enjoyed camping, hunting, fishing, visiting historical museums and spending time with his grandchildren and great grandchildren. He was a model train enthusiast and collected old model train cars. He was a proud member of St John's Catholic Church in Osgood.

Tom was preceded in death by sons James and Daniel, his parents, 1 brother – in – law and 1 daughter in law. Survivors include his wife, Linda, 2 sisters, Sue Ann of Summerfield, Florida, Theresa (Michael) Housh, Middletown, Ohio, and 1 brother, John (Debbie) McCain of Middletown, Ohio. Three daughters Kathleen of Washington, Debora of Madison, IN, and Jennifer (Tracy) Boggs of Brookville, IN. Three sons, Thomas of Pigeon Forge, TN, Michael, Osgood, IN and William (Stephanie) Versailles, IN, 19 grandchildren, 18 great-grandchildren, and several nieces and nephews.

A walk-through visitation for family and friends is scheduled for 1-3 pm on Saturday, November 6th at Neal's Funeral Home in Osgood, Indiana; followed by a memorial service with military honors. Online condolences may be placed at Nealsfuneralhome.net. To send flowers to the family or plant a tree in memory of Thomas William McCain, please visit their floral store.